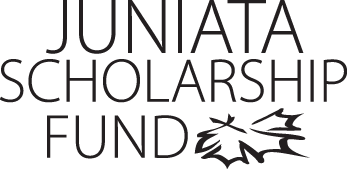 Lauren Frantz
Program of Emphasis: English
Hometown: Summit Hill, PA
High School: Panther Valley High School
Why I chose to attend Juniata: I chose to attend Juniata College because of the smaller class sizes. I wanted to have more direct communication with my professors, and I did not just want to be one of the many students in a classroom. I was also impressed by the general kindness of the professors and students I met before attending Juniata. I knew that Juniata would be a great place for me to learn and strengthen my academic abilities.
Clubs and Organizations: I have participated in the Habitat for Humanity club. I helped construct the cardboard boxes on campus to help bring awareness of homelessness.
Internship: I had an internship over the summer of 2013 that continued into the academic school year in the Marketing Department. I wrote articles and a press release for the Juniata College's website. I also wrote three articles for Juniata's admission magazine.
Most Interesting Class: The most interesting class that I am taking this semester is Construction of Identity. We analyze the way that identities are formed and constructed through different works of literature and films. It is interesting to learn about the different theories that help explain and define identity.
Favorite Faculty Member: Genna Kasun, Assistant Director of Advancement Communication, has made the most difference in my time at Juniata. The time that I have spent with her through my internship has greatly helped my overall work experience. She has provided me with many opportunities that have helped me improve my diverse writing styles. She continues to think of new opportunities for me that are related to my intended career after graduation. The advice and guidance she has given me will go beyond my time as a student at Juniata, as I will continue to follow and use her advice in my future work and life experiences.
Thank you!

Receiving this scholarship greatly helped my ability to attend Juniata College. Without this scholarship, I would have had a much more difficult time trying to afford this college. I have gained such valuable knowledge from my professors, staff members, and my peers that I would not have had if I did not receive this scholarship. If I did not have this financial support, I would have needed to work more than two jobs on campus to continue attending Juniata. This scholarship has allowed me to balance my academic work and my work experience in a successful and efficient way. I am extremely grateful for this opportunity to attend Juniata, and it is all possible because of the generous donations made by the class of 1969.
Lauren Frantz
Class of 2015