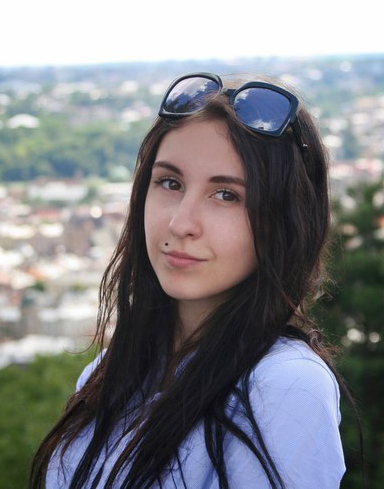 Valeria Kolesnik
Program of Emphasis: Psychology, Pre-Med
Hometown: Harrisburg, PA
High School: Central Dauphin East Senior HS
Why I chose to attend Juniata: My choice of a college was driven by my professional career goal of becoming a physician; therefore, MCAT preparation and transfer rates to quality medical schools were my utmost considerations. Being honored with the JSF Scholarship made the selection easy since it enabled me to attend a top undergraduate Pre-Med school with a 94% transfer rate, and with students obtaining entry into the best medical schools including Johns Hopkins, which I hope to earn entry into.
Clubs and Organizations: I participate in the Psychology Club and I plan to participate in the Chemistry Club and HOSA next semester.
Most Interesting Class: The most interesting subject is Biology because of how it relates to my academic goals in medicine; however, it has also proven to be my most challenging course.
Favorite Faculty Member: My Biology Professors, Professor Muth and Professor Matter, helped me tremendously to recover from a difficult start. They both provided and continue to provide personal tutoring whenever I need it, and for that, I am sincerely grateful to both of them.
Thank you!

I would like to extend my sincere and heartfelt thanks to those who have made my academic dreams a reality. I knew early on that my choice of colleges and academic success was contingent upon my own hard work and taking advantage of each and every opportunity I could create. However, I thought top colleges such as Juniata would be beyond my reach for financial reasons. That was until I was honored with the JSF Scholarship. Simply put, the generosity of the alumni enabled me to attend a school with a phenomenal record and to pursue an undergraduate foundation for my career in medicine. Again, please accept my sincere thanks.

Sincerely,
Valeria Kolesnik
Class of 2017