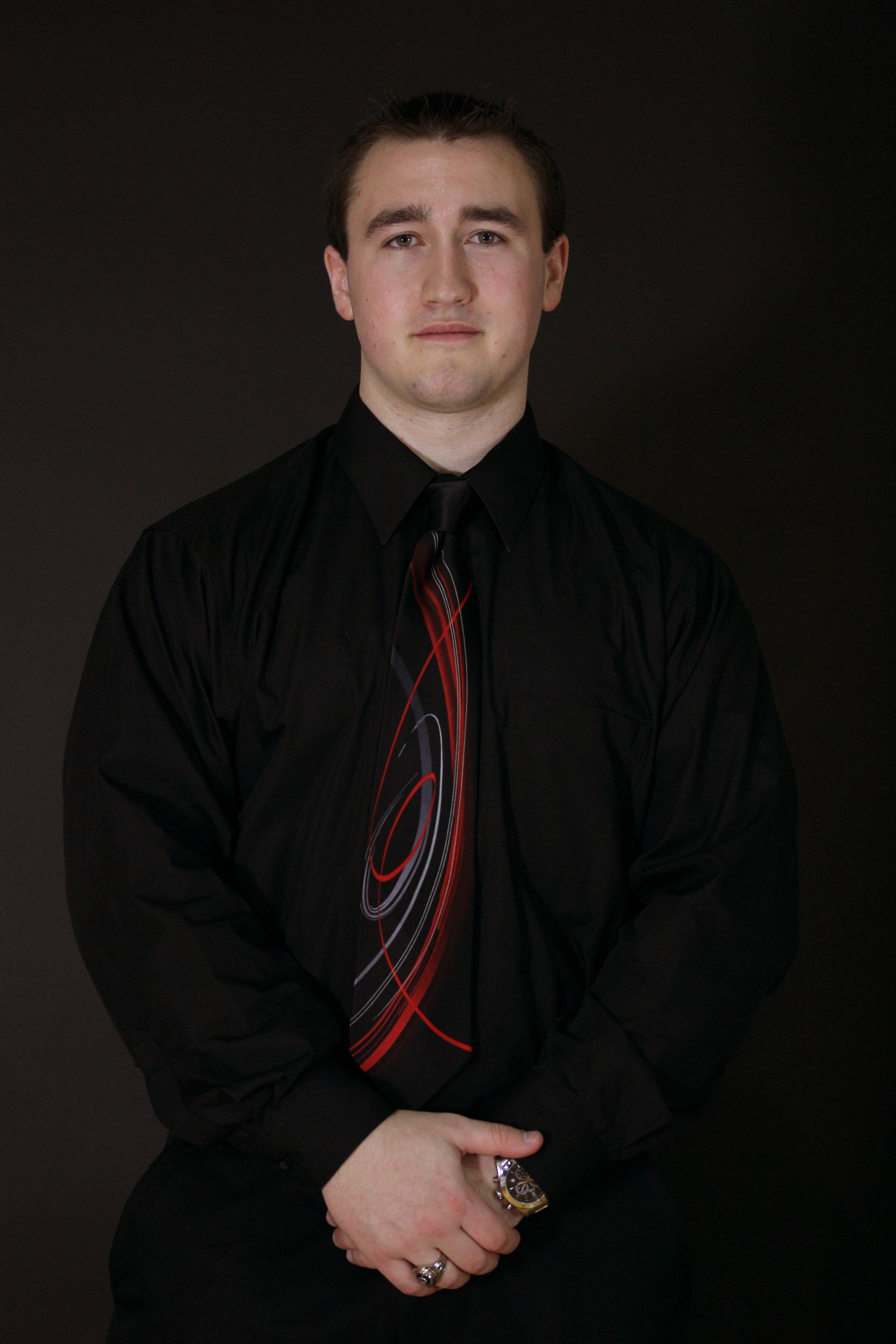 Cody Johnson
Program of Emphasis: Physics & Mathematics
Hometown: Bushkill, PA
High School: East Stroudsburg Area Hs North
Why I chose to attend Juniata: I chose Juniata College because it was a small college experience with big possibilities. In other words, I get to be exposed to many different aspects of my interests, while having classes with less than 10 people in them: an individual POE with individual attention from faculty and staff.
Clubs and Organizations: -Society of Physics Students -Eagle's Ambassadors -Bonners Leaders
Varsity Sports: -Football / Middle Linebacker
Internship: -National Youth Leadership Conference in Denver, CO / Service Learning
Travels Abroad: -Remote Field Course / I know this is not abroad in the sense of visiting another country; however, before college, I had never been West of Altoona. This trip was an opportunity to see what natural wonders and cultural differences the United States of America has to offer within its borders.
Most Interesting Class: -Sign Language / Not only is this class extremely enjoyable, it teaches a very useful skill that I know will be helpful down the road.
Favorite Faculty Member: -Dr. Mark Pearson / I do not have any classes with Dr. Pearson currently; however, I am a TA for Modern Lab, a class which he teaches. As part of my job, he gives me the opportunity to help improve the equipment in our department. Because of his love and passion for tinkering and experimenting with all kinds of different pieces of equipment, he has inspired me to do so as well and it really has changed my experience here at the College.
Thank you!

I would like to thank the Parents & Friends of Juniata College for their continued monetary contributions to the school. It is because of donations that people like me are able to obtain a private liberal arts education. If it were not for such donations, I would not be a student at Juniata College.

Thank you again,
Cody Johnson
Class of 2015