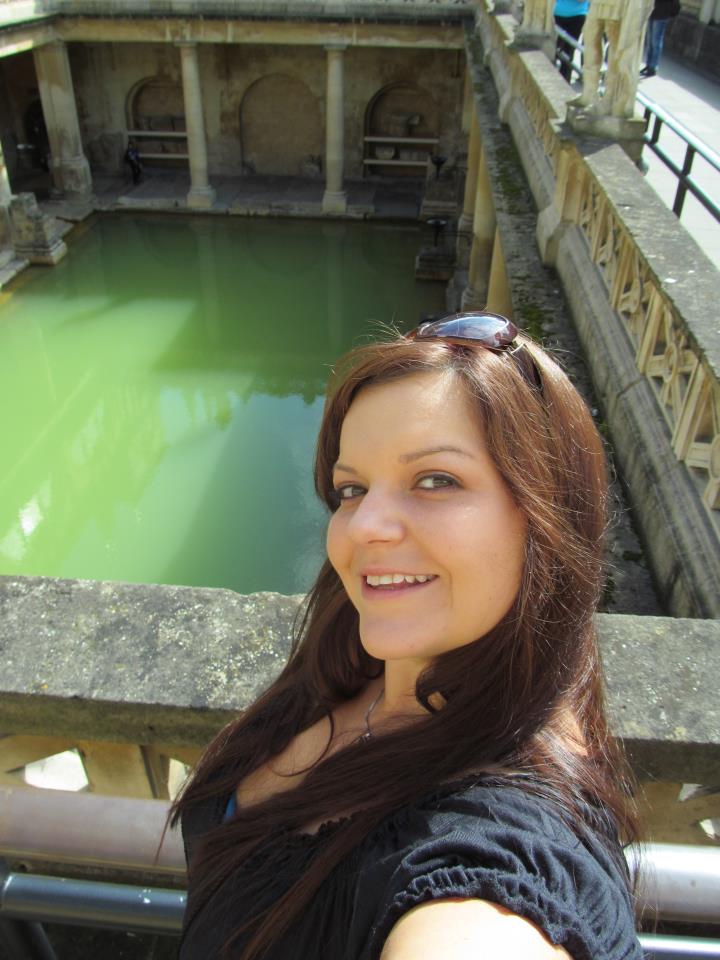 Jerika Jordan
Program of Emphasis: Art History/Museum Studies
Hometown: Lakeway, TX
High School: The Woodlands College Park HS
Why I chose to attend Juniata: There are a million reasons that I chose Juniata College--its rural location with lots of outdoor activities, small but beautiful campus, unique course lists, and active campus community to name a few--but ultimately, it was Juniata's student-driven Museum Studies program that finalized my decision. It is an unparalleled program in the United States, and its graduation statistics speak for themselves.
Internship: Summer Internship, "Cataloging a Collection," 2013 Over the summer of 2013, I worked closely with Dr. Karen Rosell to prepare the Stottlemyer Collection for documentation and compilation in a professional catalog. The Stottlemyer Collection makes up the majority of the Juniata College Museum of Art's permanent collection, and includes notable artists such as Thomas Cole, James Abbot McNeil Whistler, Thomas & Edward Moran, Albert Bierstadt, and many others. To begin preparation for the catalog, we worked with a photographer to attain high-quality digital photographs of each work. I also updated the museum's database with current accession numbers and information for each piece to give us a solid foundation to begin research for the catalog. Academic Year Internship, "JCMA Gallery Manager," 2013-2014 Over the course of my senior year, I have been granted the opportunity to serve as the Juniata College Museum of Art's Gallery Manager. This position allows one student each year to function as a guide and mentor for incoming Museum Practicum students. I work closely with the curator and director of the museum to develop installation schedules, guide the Practicum team with demonstrations and advice, facilitate conversation in the galleries, and assist with installation-related activities, such as jurying artworks for exhibition, choosing wall color, gallery layout, label making, and hanging/installation.
Travels Abroad: Recipient of the Fulbright Summer Institute Scholarship, Nottingham, England, Summer of 2012 Last summer, I was awarded the Fulbright Summer Institute Scholarship for placement in Nottingham, England. This program had 8 available slots for students, and I was only one of those lucky 8 selected from nearly 1,000 applicants for the Nottingham program alone. My study abroad experience included taking four week-long studio art courses at Nottingham Trent University, as well as a host of educational lectures on the history, community, and culture of Nottingham. A few of these included a private "behind-the-scenes" tour of Nottingham Castle (now an art gallery), a lecture and workshop at Nottingham Contemporary Museum, a traditional game of cricket, a tour of the city's historical Lace Archives, and an introduction into Nottingham's justice system which involved a mock trial for the legendary Robin Hood and a private tour of Nottingham's Crime and Punishment Museum.
Research Participation: Senior Research, "Cataloging a Collection" with Dr. Karen Rosell As a follow up to my summer internship with Dr. Rosell, for my Senior Research/Senior Thesis project, I am assisting with the research and writing components for the Stottlemyer Collection catalog. This involved selecting a list of 35 artworks for which I am responsible for compiling research and writing high-quality, professional catalog entries. These catalog entries will appear in the finalized, published catalog, an immense opportunity that is extremely rare at the undergraduate level.
Most Interesting Class: This year, I've most enjoyed the work I'm doing for my Senior Thesis, "Cataloging a Collection" with Dr. Karen Rosell. This course has allowed me to became intimately familiar with a large portion of the JCMA's permanent collection and conduct research on my favorite 35 pieces in the collection. I love digging into the history of these artworks and discovering when and where they were made, and by whom--this class has certainly proven to me that I'm going into the right career field.
Favorite Faculty Member: Dr. Karen Rosell has, hands-down, been the most influential member of the Juniata faculty for me. After taking my first art history class with her, she gained my respect--she is brilliant, direct, witty, ambitious, and sets high expectations for her students. These qualities alone were enough to make me want to push myself to be a good student for her. Moreover, she continuously encourages students to voice their own interpretations/analyses of artworks, and to take risks in doing so. This facilitates true learning and shows students that, with art, there are no right answers, but there is a right way of thinking about them--and she certainly provides us with the tools to do so. Beyond the classroom, Dr. Rosell approached me with the internship/research opportunities for "Cataloging a Collection," which has become an immeasurably positive experience for me. Over the years, Dr. Rosell has become my personal mentor and I am beyond grateful to have this incredible woman to help prepare me for a career in Art History.
Honors Received: National Society of Leadership and Success
Thank you!

To the Juniata Class of 1943:

I wanted to take a moment to thank each of you for your continuous, generous support for Juniata students. Personally, contributions from scholarships such as the Juniata Scholarship Fund are what enabled me to attend Juniata College, which has, in turn, brought so many incredible opportunities to my doorstep. As a senior this year, I can confidently boast that I have received one of the best preparatory educations for my field of study, and it wouldn't have been possible without the support of donors like you. Your continued support is truly an amazing gift, and I can only hope that as a future alum, I will be able to provide the same opportunity for future Juniata students.

In unending gratitude,
Jerika Jordan
Class of 2014