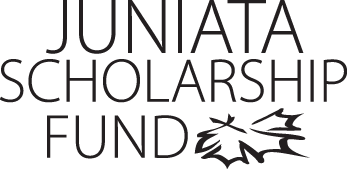 Jamison Monella
Program of Emphasis: Theatre Performance
Hometown: Morrisdale, PA
High School: West Branch Area High School
Why I chose to attend Juniata: I chose to attend Juniata College because of the incomparable theatre department we have. It's tailor-made for the type of education I want. The Gravity Project and the opportunities to study abroad are a perfect fit for what I've always wanted from my college experience. The staff is compassionate and their desire for me to succeed and grow is palpable everyday I step into the theatre building for a class or onto the stage for a performance.
Clubs and Organizations: AWOL - member
Travels Abroad: International Dublin Gay Theatre Festival - I got to perform in my first professional show at Trinity College and leave the country for the first time, being one of the only people in my family to ever do so.
Most Interesting Class: I would have to say my Poetry Writing class has been the most interesting class this semester for me. I learned a completely new way to use words and write my work. One of the poems I wrote in the class has inspired my Solo project for next semester. The course has given me a lot to think about and new ways of expressing myself.
Favorite Faculty Member: Dr. Neal Utterback of the Theatre Department. Every day that I have a class with Neal I learn something new. He's instilled in me the rewards of hard work and the benefits of play. I went to Dublin with Neal and performed in his original work, American Western. He has created opportunities for me, who never saw anything outside of central Pennsylvania, to see the world. I am also currently working on another project with him that has potential to see festival stages. He helps me grow every day. Neal is not only my mentor, we have a friendship that will last many many years.
Honors Received: I am the recipient of the Theatre Fellowship for the Class of 2016. This allows me to pick a program every summer to continue my theatre training. I am an alumni of the Shakespeare and Company Summer Intensive of 2013.
Thank you!

Having the opportunity to gain the education that I've always dreamed of would not have been possible without the financial support so graciously given to me. My acting work is the most important part of life and I've been able to begin my professional career because of this funding. Within the past year I've performed and practiced my art in places I never dreamed I would see, such as Dublin, Ireland and Shakespeare and Company in Lenox, Massachusetts. My past year and a half at Juniata has been the most enriching time of my life, and for that I have my supporters to thank.
Jamison Monella
Class of 2016