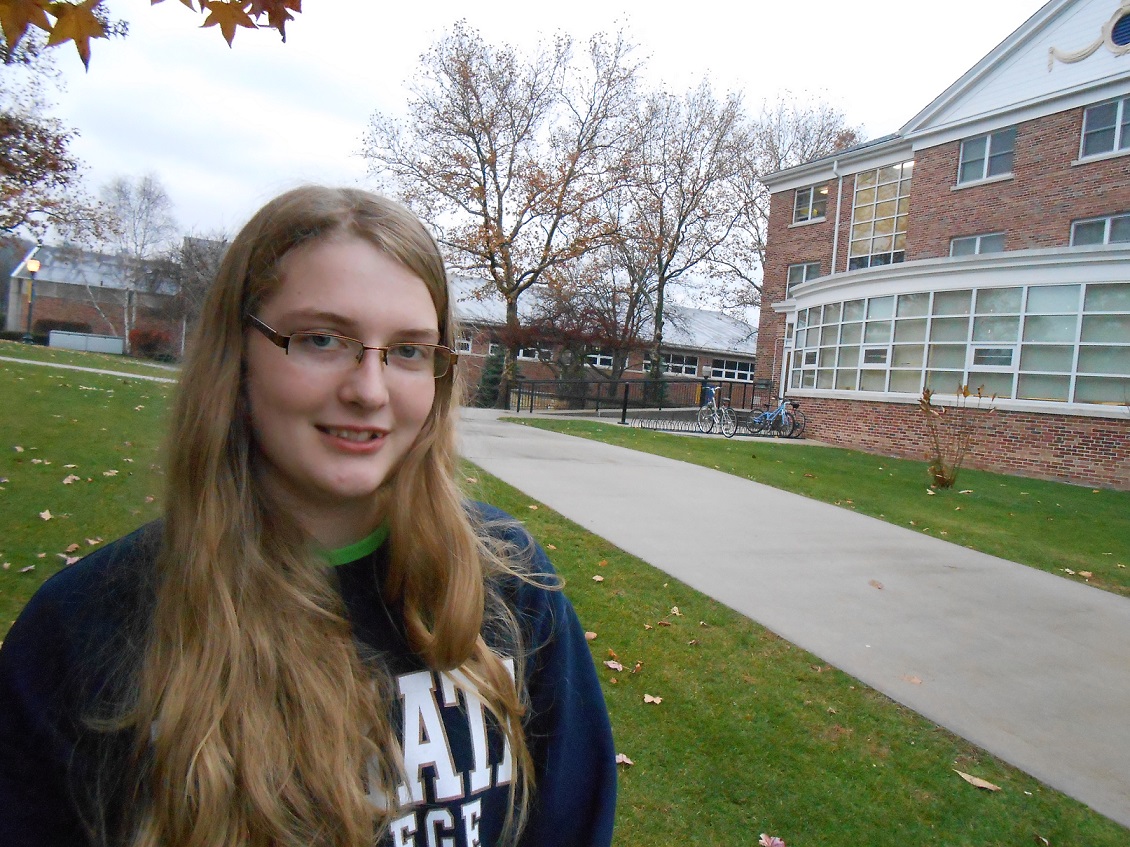 Danielle Ebeling
Program of Emphasis: Exploratory
Hometown: Philipsburg, PA
High School: Grier School
Why I chose to attend Juniata: I chose Juniata College because as a first generation college student, Juniata is able to give me the support, the individual attention, and the care I need. When I visited campus it was by far the most welcoming one I had been, the professors took genuine interest in me even as just a prospective student, and I could feel the sense of community Juniata has. I knew Juniata was a place where I could prosper and grow. Beyond all of this, Juniata's generosity with aid allows me to attend this school because I would not be able to afford it otherwise.
Clubs and Organizations: I am a member of Chinese Club, International Cooking Club, Knitting Club, and Plexus.
Most Interesting Class: The class that has been the most interesting for me is College Writing Seminar (CWS). I have learned more than just "how to write a college paper" in this class. It has opened my eyes and allowed me to move out of my blindness. It has enabled me to gain the strength to move beyond the simple and move into the abstract. It has shown me what I have missed out on and where I can travel. CWS has allowed me to go beyond ordinary, to evolve my thinking, and to evolve myself.
Favorite Faculty Member: The faculty member who has had the biggest impact in my life is W. David Wilkins. Professor Wilkins has been such a source of support. He has been a huge encouragement in my life here at Juniata. He truly cares about each of his students and goes above and beyond to help us. Professor Wilkins has opened my mind and has helped me grow. He pushes me to go beyond what I believe are my limits. He has been a source of compassion. He has been such a great professor for me, but also a great friend.
Thank you!

Thank you, Class of 1986, so much for the financial support. It has allowed me to be able to afford Juniata because without it I probably would not have the privilege to attend Juniata. You definitely have made going to college less of a financial burden for me. Thank you for your generosity! It has allowed me to not only attend just a college, but to attend Juniata. You have changed my life and I sincerely am thankful for it.

Gratefully,
Danielle Ebeling
Class of 2017