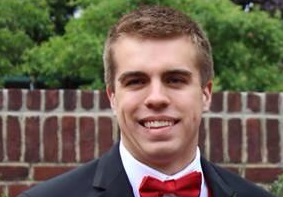 Thomas Keisling
Program of Emphasis: Finance
Hometown: Sewickley, PA
High School: North Allegheny Sr High School
Why I chose to attend Juniata: I attended Juniata College because of the attention you get from the professors because of the small class sizes. I also wanted to play collegiate volleyball.
Varsity Sports: Volleyball, outside hitter
Most Interesting Class: The most interesting class I have taken this year is Intro to Business because I get to learn about how the real business world operates.
Favorite Faculty Member: Dominick Peruso because he has not only taught our class about Financial Accounting, but he also teaches how to become professionals and gives us advice that will help us with our futures as adults.
Thank you!

Thank you so much for the Juniata Scholarship Fund award. It really means a lot to me that you would give me financial aid just to make it easier for me to study at Juniata. It really means a lot to me. Again, thank you.

Sincerely,
Thomas Keisling
Class of 2017