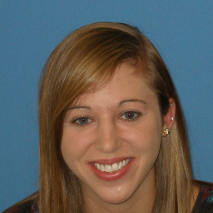 Marissa Dougherty
Program of Emphasis: Early Childhood and Special Education
Hometown: Plains, PA
High School: Holy Redeemer High School
Why I chose to attend Juniata: I chose to attend Juniata College because I liked that it was a small school with a close-knit community. Coming from a small high school and growing up in a small town, I like the fact that I know a good majority of both students and professors on campus.
Clubs and Organizations: Cheerleading Eagle Ambassadors
Internship: PA Lions Beacon Lodge Camp Counselor - Summer 2013
Most Interesting Class: Nutrition- I found this class the most interesting because it made me realize how important a healthy diet is to overall well-being. In addition, I liked learning about foods that dual as medicines and can help fight certain diseases or prevent health problems.
Favorite Faculty Member: Coach Michael Pennington has recently become the head cheerleading coach of the Juniata Cheerleaders and his positive influence and coaching commitment has changed the cheerleading program tremendously, and I am excited to see how the program will advance in the years to come.
Honors Received: NCLS
Thank you!

I would like to sincerely thank the donors of my scholarship for making my dream to attend Juniata College a reality. I absolutely love the Juniata campus community and would not be able to attend this school without the generous donations of the scholarship donors. Coming from a single parent household, the donations make tuition affordable and will allow me to continue to study at Juniata College.
Marissa Dougherty
Class of 2015