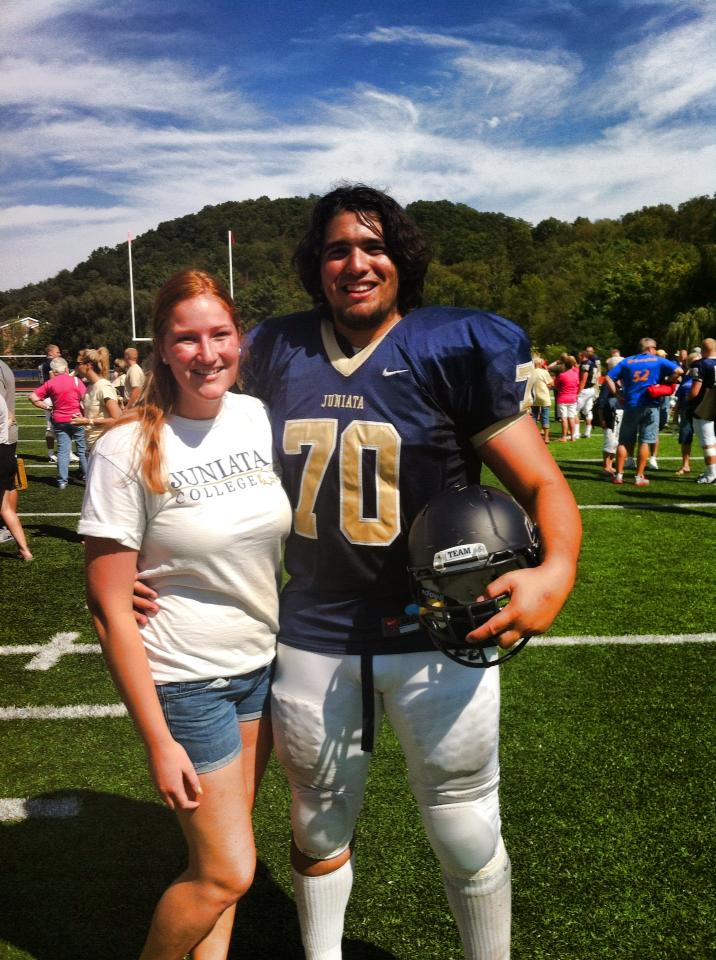 Frank Marin
Program of Emphasis: Marketing
Hometown: Whitestone, NY
High School: Holy Cross High School
Why I chose to attend Juniata: I chose Juniata in order to play college football and also to better my education with such a great school.
Varsity Sports: I am the starting offensive left guard on the football team.
Most Interesting Class: The most interesting class I have taken this year is intro to human communication because I never knew how many different forms of communication there are and how it benefits everybody especially in the work force.
Favorite Faculty Member: Professor Dominick Peruso, because he is willing to help any and every one of his students in order to help them achieve success.
Thank you!

I would love to thank you for giving me such a great opportunity to attend such a wonderful school in order to better my education. I am a man from Queens, NY and, as you can imagine, being here in Huntingdon surely is different. I have adjusted very well and I have loved being here ever since day one. You truly are wonderful for aiding me in my education and I am beyond grateful!
Frank Marin
Class of 2016