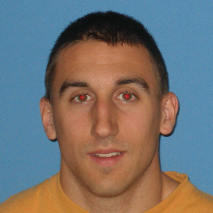 Zachary Trayer
Program of Emphasis: Business Management
Hometown: Elizabethtown, PA
High School: Elizabethtown Area High School
Why I chose to attend Juniata: I chose Juniata College because my High School Head Football Coach is an alumn here and I could continue playing the great game of football as well as receive a outstanding education. He told me all the wonderful and rewarding experience that the school gave him as well as the opportunities in his career.
Clubs and Organizations: Big Brothers Big Sisters
Varsity Sports: Football- running back
Most Interesting Class: The most interesting class I have taken this semester is History of the Language. It has broaden my horizon and opened my knowledge about the language and everything it has to offer. It also has made me realize all the changes and the history of one language, the language I speak, and is fluent in my country.
Favorite Faculty Member: Professor Cynthia A, Merriwether-De Vries has made a difference in my life. She has helped me organize my research opportunity this spring about my family relative. She was not well medically the past couple of years, but that did not stop her from doing what she loves and inspires to do. Her main goal is to interact with students and help them strive to do great things. She has impacted my life and has helped me get through rough times throughout my college career.
Thank you!

Thanks a great deal for providing me with this scholarship. Receiving this scholarship was very important to my attendance at Juniata College. My family is going through a rough couple of months financially and without this scholarship, I would not have been able to pay for this semester. This means a lifetime for me. This scholarship has helped me to continue to grow as a student athlete as well as build my character and increase my education. I set out a dream to earn my degree and make a difference in the community, and without the help of this scholarship, that dream would not be accomplished.
Zachary Trayer
Class of 2015