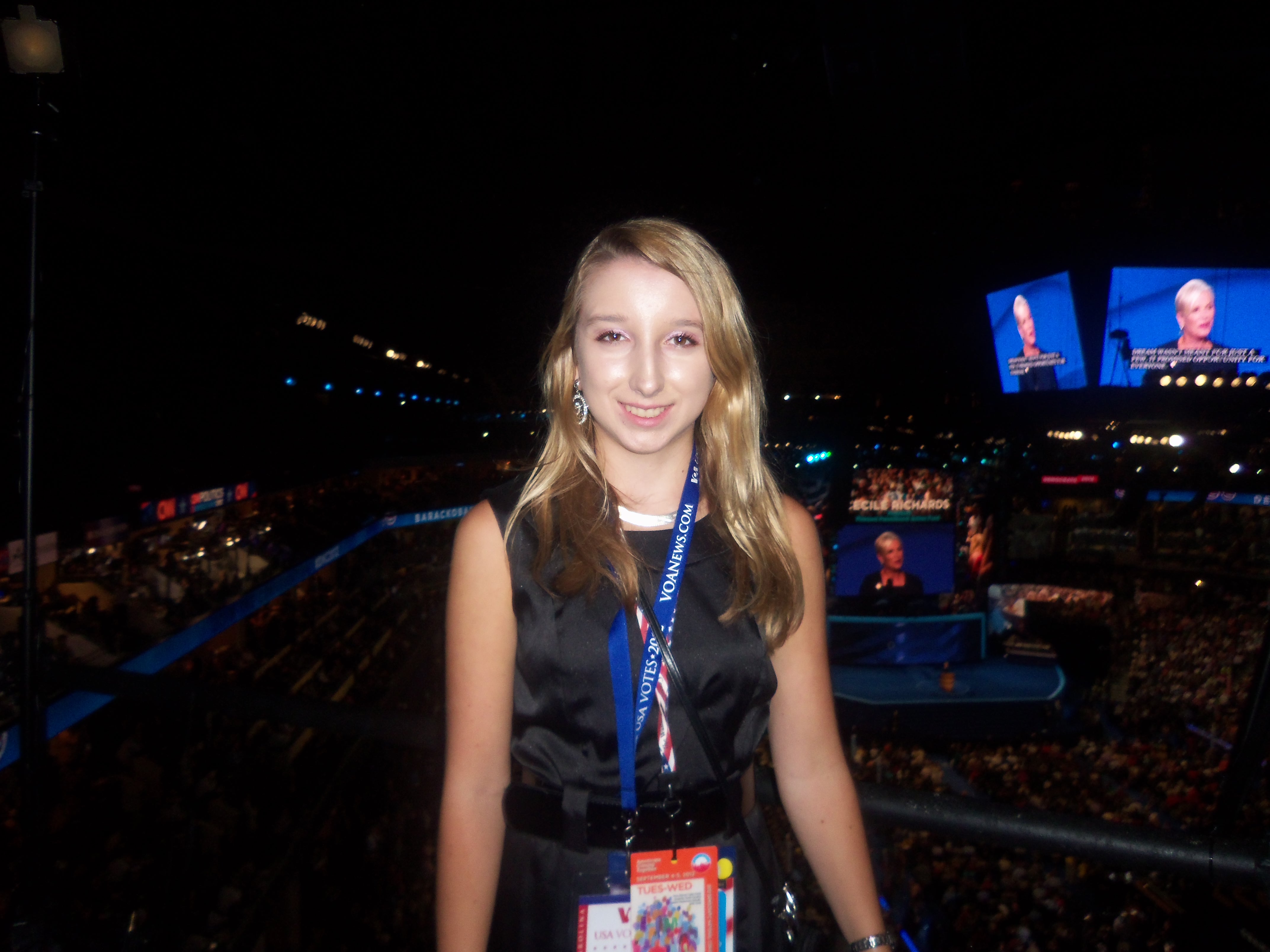 Alexis Waksmunski
Program of Emphasis: Politics with a secondary emphasis in PACS
Hometown: Northern Cambria, PA
High School: Northern Cambria High School
Why I chose to attend Juniata: I wanted a small college that was going to give me personal attention and small class sizes. I also wanted to be challenged and be able to reach a new level of academic excellence through a fascinating curriculum. I was interested in the concept of the POE and I liked the flexibility that came with it. Being able to search around a little within the POE system appealed to me as I am sure it appealed to a lot of students because none of us are completely sure what we want to study. On my visits to Juniata I got the real sense that the professors and the administrators cared about their students and wanted to help them succeed.
Clubs and Organizations: I am a member of the JC Democrats along with the Communication and Media Club. I am the Vise President of the Communication and Media Club. I am also a trained peer mediator.
Internship: This past summer I interned at the Legislative Policy and Research Office at the Capitol in Harrisburg PA. As a part of my duties, I wrote resolutions, research memos, constituent letters, and spreadsheets. I also did some legislative research and tracking.
Travels Abroad: I participated in a short-term study abroad experience to Ireland and Northern Ireland at the end of last semester. It was a wonderful experience. I thoroughly enjoyed learning about the conflicts and how the people have tried to move on peacefully since then. Learning about the distant history and conflict with the British was also a highlight of the trip, particularly when we visited Derry.
Most Interesting Class: The most interesting class I have taken this semester is Philosophy of Law. This is my first law-focused class here at Juniata and I have found it very interesting and challenging. In the class we question the foundations of law and assess where it comes from and what gives it power. I think I have gained a deeper appreciation for the United States' legal system and am looking forward to taking more classes like this in the future.
Thank you!

The scholarship I received from your donations allowed me to come to my dream school. Juniata was my first choice and receiving a scholarship was very helpful considering that I am a triplet and all of us are in college. Initially my family was looking at state colleges for the financial reason, but because I got a scholarship from Juniata I didn't have to settle for any other school than my first choice.

Gratefully,
Alexis Waksmunski
Class of 2015