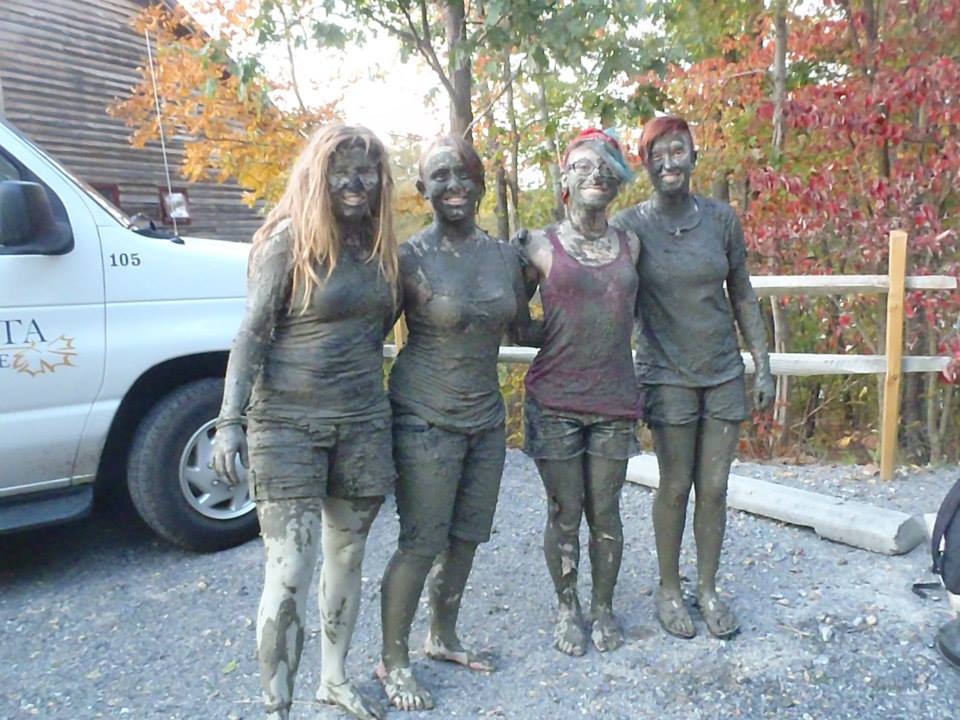 Sara Berek
Program of Emphasis: Wildlife Conservation
Hometown: Flanders, NJ
High School: Mount Olive High School
Why I chose to attend Juniata: I chose Juniata College for two reasons. The first reason is that they had my major. The second reason was the atmosphere. The moment I stepped foot on campus, I felt at home. Everyone here is super nice, and the campus has such a positive attitude. The location is also gorgeous, and the environment is beautiful. I also get opportunities I would not get at other schools. An example of this is Fall Fest. The picture attached shows the kind of crazy yet interesting activities one can learn. We were learning how to camouflage which will be useful later in my career. I am the second one from the right with the blue hair.
Clubs and Organizations: Nerf-participant Swing Dance- follow dancer AWOL- participant
Most Interesting Class: The most interesting class I have taken so far has to be ESS. It is the only class in which I have been allowed to do field work. I have had the opportunity to go electro-fishing, learn about clearcut forestry management, and go to an abandoned acid mine drain.
Favorite Faculty Member: It is my first semester here at Juniata, so I do not know the professors that well. However, the one professor I feel comfortable with has to be Professor Matter. His enthusiasm makes my day, and gets me excited about learning.
Thank you!

Dear Class of 2006,

I would like to thank you from the bottom of my heart, for investing your money in my future. I hope to one day change the world in some small but significant way. Your donations will help make that possible. Without your financial assistance, I would not be able to attend such a fine school and get the education I need to pursue my dreams. Thank you so incredibly much.

Sincerely,
Sara Berek
Class of 2017