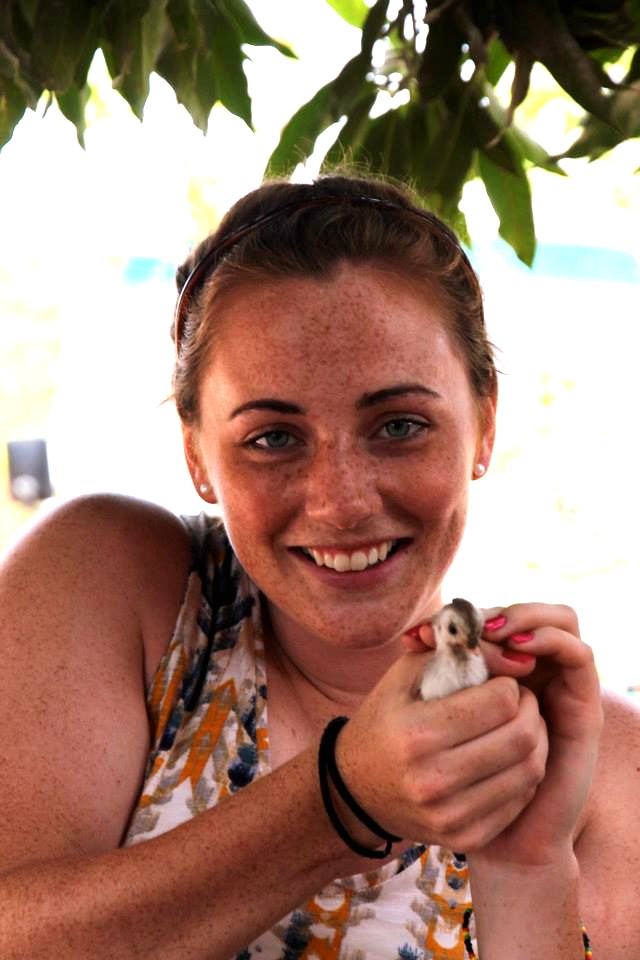 Elizabeth Wortman
Program of Emphasis: Social Studies Secondary Education
Hometown: Bellefonte, PA
High School: Bellefonte Sr. High School
Why I chose to attend Juniata: I chose Juniata for a couple of reasons. The first is because of the science program. I originally was a Biology major freshman year, but I quickly discovered by October during the fall of my freshman year that the path I was taking was not for me. I quickly switched my POE to Social Studies Secondary Education and began down that route in the spring. I also chose Juniata to play basketball. The building success of our program, as well as our amazing facilities really swayed me towards Juniata. The small roster size that Coach Young keeps and the family-like environment really drew me to her program and in the end, the school.
Clubs and Organizations: Eagle Ambassador
Varsity Sports: Women's Basketball; Point Guard or Shooting Guard. I am out for this year because of an ACL injury I sustained over the summer.
Travels Abroad: The Gambia, Summer 2013 This course counted as a CA requirement for Juniata. We travelled throughout the country and learned a lot about the culture and political aspects of The Gambia. We even met the President. We did so much on this trip that it is so difficult to explain just a couple highlights because the things that you thought you hated on the trip, when you arrived back in the United States, you realized how big of a lesson that one moment taught you.
Most Interesting Class: Civil War and Reconstruction. James Tuten. I am essentially a history nerd and I have never learned about the Civil War in depth. We took a trip to Gettysburg to see the actual battlefield when we were learning about this part of the war. As a whole, the class organization, the variation of textbooks, and class lectures have made this class interesting and engaging.
Favorite Faculty Member: Dr. Park. She fought for me to get into a study abroad program in England for the Spring of 2014 after I applied very last minute. She is a member of the Committee for International Education and through her influence and help I am now going to be attending York St. John University in England this coming spring.
Thank you!

I have been extremely blessed by generous donors to Juniata College. I have four siblings; two of which are also in college. I am paying my own way through college and with the price of Juniata, it has always come across to be a little bit daunting. The scholarships that I have received have enabled me to take out fewer loans and as a result, I have been able to expand my horizons at Juniata. Last summer, I went to The Gambia for three weeks with Professor Nagengast. This coming spring, I am studying abroad at York St. John University in York, England. It is through the opportunities that donors like you are giving me to expand my education beyond the doors of Juniata College. I also have future plans to go on a China summer trip and maybe a trip to Germany. Learning in other cultures is something that I feel very grateful for having the opportunity to do. And because of your assistance in my financial endeavors at Juniata College, you have greatly helped me have these amazing opportunities.

Sincerely,
Elizabeth Wortman
Class of 2016