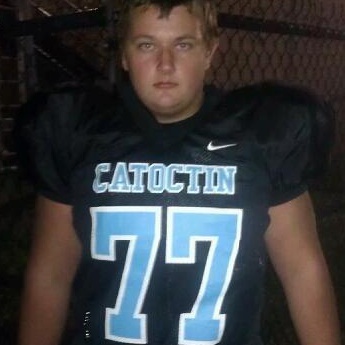 Kyle May
Program of Emphasis: Entreprenuership
Hometown: Thurmont, MD
High School: Catoctin High School
Why I chose to attend Juniata: I chose to attend Juniata College because of its family-like atmosphere and its individualized approach to education through POEs. Also, Juniata has very strong academics overall, which made it more attractive to me.
Clubs and Organizations: Eagle Ambassadors - I work closely with prospective students through tours, overnight visits, and eating lunch with them to help show them what Juniata is all about.
Internship: I intern at the Huntingdon County Chamber of Commerce. I help them with the day to day operations such as telephone calls and paperwork to help them be more productive.
Most Interesting Class: The most interesting class I have taken this year is Financial Accounting. When I signed up for accounting, I thought that it would be more of a math class. Accounting, however, is more concept-based and contains information that will be useful for the rest of my life, especially in the field of entrepreneurship.
Favorite Faculty Member: Dr. Wei-Chung Wang has been very beneficial to me at Juniata. He has done an excellent job as my advisor and has been there to assist me whenever I need it.
Thank you!

I would like to thank you for providing me with the scholarship that was awarded to me. This scholarship has helped to make my education more affordable and helped to make Juniata a better fit for me financially. Without this scholarship, I probably would not have chosen to attend Juniata because of the cost of going here without aid. This scholarship has allowed me to attend an excellent school without having to worry much about the financial aspects of college.

Thank you again!
Kyle May
Class of 2017