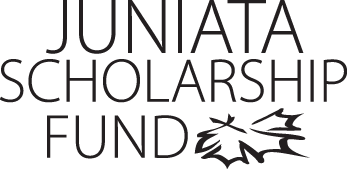 Deanna Good
Program of Emphasis: Biology
Hometown: Cresson, PA
High School: Penn Cambria High School
Why I chose to attend Juniata: I chose to attend Juniata because of its wonderful biology program. I have heard many good things about it and saw it as the best preparation I could get to help me be one step closer to achieving my dreams of becoming a veterinarian. I also enjoy the environment of the campus and the town. The helpfulness of the professors is also a benefit.
Clubs and Organizations: PAWS - vice president Mud Junkies Social Dancing Catholic Council
Internship: Veterinarian Assistant - I aided a veterinarian at Ebensburg Animal Hospital, Hilltop Animal Hosipital, and the Wellness Center at Central PA Humane Society with surgeries and appointments. Technology Assistant - I was in charge of prepping labs, setting up and maintaining computers, and constructing DVDs.
Most Interesting Class: The most interesting class I have taken recently would be Women in Art. It has given me a new perspective on art, as I have never realized how most of the renowned artists have been men. It has shown me how the opinions about and feelings of women have changed throughout history to arrive at where we are today.
Favorite Faculty Member: Dr. Matter has affected me the most in my college experience. His outgoing personality and enthusiasm is contagious. He makes it easy to pay attention in class. He is also very understanding and easy to talk to. As an advisor, he has helped me make many decisions based on what would make me happy rather than having to do something that would make me miserable. If I ever needed to talk to any professor, I always preferred that it was him.
Honors Received: Tri Beta National Society of Leadership and Success
Thank you!

Dear Class of 1972,

Thank you for providing a scholarship that has allowed me to attend my last semester here at Juniata College. Without this, I would not have been able to afford to come here every semester and do not have to take any more loans. I am now one step closer to fulfilling my dream of becoming a veterinarian partially thanks to this scholarship.

Thank you again for providing this scholarship,
Deanna Good
Class of 2013