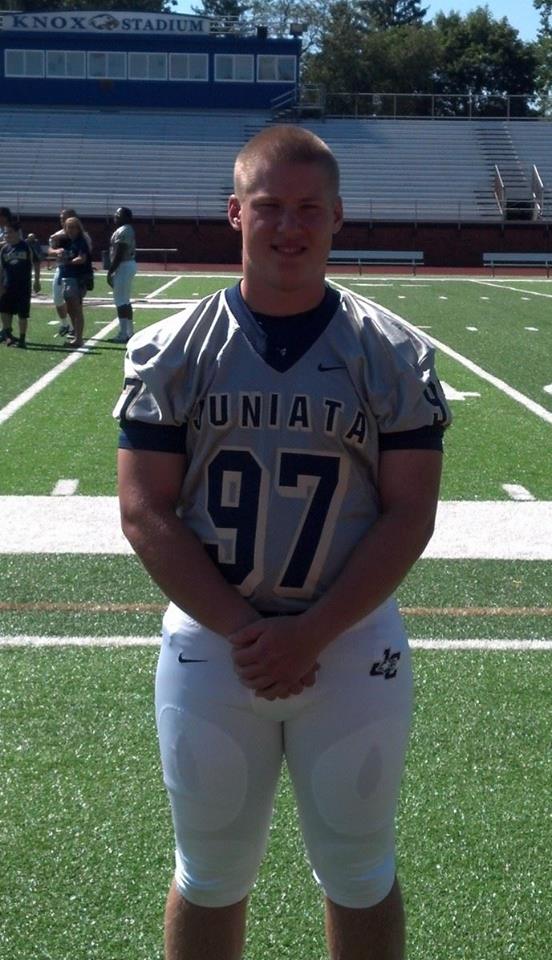 Evan Rineer
Program of Emphasis: Sports Management
Hometown: Marietta, PA
High School: Donegal High School
Why I chose to attend Juniata: I chose to attend Juniata because it is a great atmosphere and everyone cares about you and your education. I also chose to attend Juniata because of the great education it provides, and how it prepares you for the real world.
Clubs and Organizations: Big Brothers Big Sisters
Varsity Sports: Football
Most Interesting Class: International Economic Issues, because it has taught me a lot about the world and how the world works when it comes to trade and economic issues.
Favorite Faculty Member: Dr. Dave Hsiung has made a difference by making me look at history and every day issues in a different way than I used to.
Thank you!

Thank you so much for the scholarship that your class has provided for me. It really means a lot to me and is what makes it possible for me to attend Juniata. The scholarship also helps me to pay fewer loans, and because of that I will have less debt coming out of college. This scholarship is helping me achieve my dreams of going to a great college and getting a great education. When employers see that I went to Juniata, they know that I would be a great candidate for that job. That will happen because of the scholarship your class has granted me and for that I thank you. Because of this scholarship I can also play football at Juniata, and because of that I am very grateful.

Sincerely,

Thank You,
Evan Rineer
Class of 2017