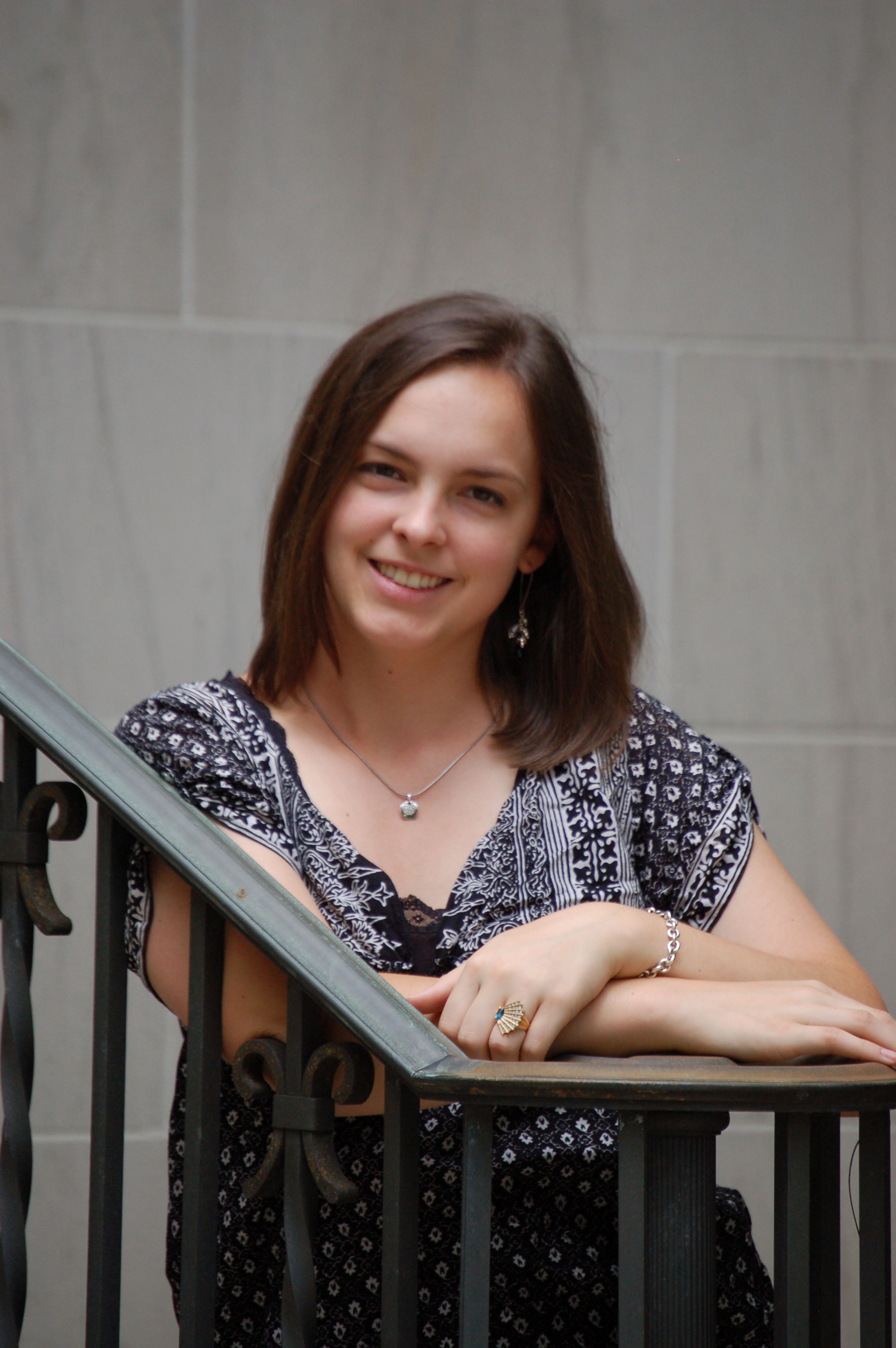 Erin Netoskie
Program of Emphasis: Wildlife Conservation and German
Hometown: Pittsburgh, PA
High School: Mount Lebanon High School
Why I chose to attend Juniata: I chose to attend Juniata College because it was a small college and I knew that I would be able to receive the help and support that I needed from professors and staff on campus. I also knew that the science department here is very strongly acclaimed, and since I am in the Environmental Sciences department, this was very important to me. I was also very interested in the opportunity to study at the Raystown Field Station, because not many universities can give their students the opportunity to do such a thing. Now I can happily say that I will be studying there next semester! In addition, I received the Eagles Abroad Scholarship that will allow me to study in Germany, which is a major goal in my career, since I am minoring in German. Finally, the campus was very beautiful and nicely kept, and everyone I met was very friendly and welcoming. It just seemed like the right choice for me!
Clubs and Organizations: Christian Ministry Board - Member (Volunteering with events/activities, spring break mission trip) German Club - Member (Volunteering with events/activities) Bible Study - Member (active in discussions) Do-Tel - Member Environmental Coalition - Member (Volunteering with events/activities) Quidditch Team - Member
Travels Abroad: I did a short-term study abroad this past summer from a month in Münster, Germany with the language school KAPITO. It was a great experience because I got to meet other people from all over the world while learning German at the same time and experiencing the culture and daily life hands-on. I also stayed with a host family, which was amazing because my host mom was very generous and kind to me during my stay.
Most Interesting Class: My most interesting class this year was probably Viking Religion even though it was only a 1 credit course for half the semester. The content was very interesting and the professor was very enthusiastic about the subject, so he brought real life to it.
Favorite Faculty Member: I would probably say Dr. Judith Benz because she is the professor who I initially met during orientation and then stayed in contact with even before I knew if I was coming to Juniata or not. She is currently my general advisor and I took one of her German courses last spring. She provides great support for me and advice when I need it about my courses and my plans to study abroad.
Thank you!

I couldn't be more grateful for receiving this scholarship to help me financially through college. Without it, I wouldn't be able to attend Juniata, and this school is the perfect match for me. Since I come from a single parent household, money was always a big factor when it came time to choose which school I was going to attend. With the scholarships I received from Juniata, the tuition became more affordable for me and my family. We are all very pleased with Juniata's services and professionalism over the last year and a half, which makes me proud to be a part of this institution.
Erin Netoskie
Class of 2016