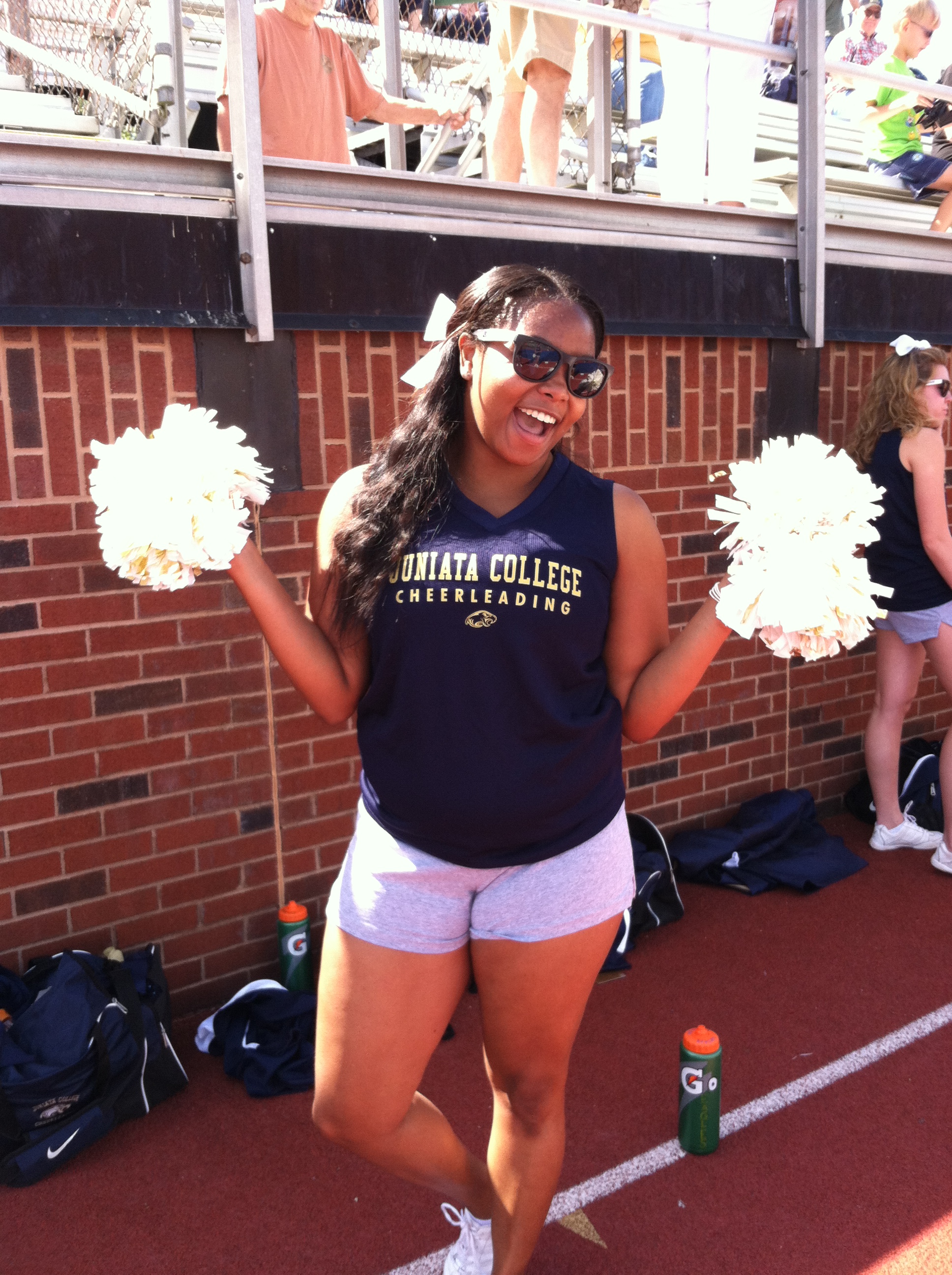 Dana Spann
Program of Emphasis: Mass Media Communications
Hometown: Philadelphia, PA
High School: Charter HS for Arch. + Design
Why I chose to attend Juniata: I chose to attend Juniata because I love the sense of community that you receive while being on campus. I enjoy having the small class sizes and appreciate that Juniata really cares about my needs and concerns.
Clubs and Organizations: African American Students Alliance, Dance Ensemble
Varsity Sports: Cheerleading
Most Interesting Class: The most Interesting class I have taken this year is career planning. This class was interesting to me because it helped me to see what career I want to pursue within my P.O.E.
Favorite Faculty Member: Lynn Cockett. She has been very helpful to me and has been almost like a mom away from home. She is very honest and open with her students and is very interested in the ideas and thoughts of her students.
Thank you!

I am very thankful to have received this scholarship. This scholarship has helped out so much and without the support of these donors, I probably would not have been able to attend Juniata. The financial support has really been helpful to me and my family.

Thank you again,
Dana Spann
Class of 2016