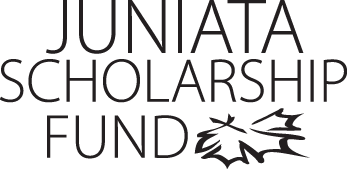 Kate Riotte
Program of Emphasis: Museum Fine Art Studies
Hometown: Durham, CT
High School: Coginchaug Regional High Sch
Why I chose to attend Juniata: I chose to attend Juniata College for the Museum Studies program available and for the study abroad opportunities provided. Small class size, potential for the creation of an individualized 'POE,' and a scholarship were also endearing factors that aided my choice to attend Juniata College.
Clubs and Organizations: Running Club member
Internship: I was involved with a placement at the New Schoolhouse Gallery in York, England During the Spring of 2013. I assisted in setting up for and taking down exhibitions, gallery opening evenings, invigilation, and general gallery duties.
Travels Abroad: I studied abroad in York, England, for the academic year of 2012-2013. I studied fine arts whilst at York St. John University, growing as a person through my experience. I was involved in the creation of art in a manner much more contemporary than I had been exposed to at Juniata College. I was part of the athletics team and drama society, had the brilliant experience of competing in athletics competitions, running a marathon in Liverpool, visiting Germany, and studying in Italy whilst abroad.
Most Interesting Class: The most interesting class I have taken this year would be either Critical and Cultural Theory, Women in Art, or History of Food. Such classes gave me perspective. What I learned in these lectures I found pertinent to me as an individual.
Favorite Faculty Member: Faculty members that have made a difference in my life have been Professor Rosell and Mr. Wilkins. Professor Rosell has been inspiring in her enthusiasm for art and support of her students. Mr. Wilkins has been supportive in my study abroad and writing experiences. He has encouraged me in my writing, a venue I so desire exploring.
Thank you!

Receiving this award has been of great importance to me. My education has continued in various ways thanks to such a scholarship. I have taken insightful courses, studied abroad, and been involved in clubs during my college career. Such experiences have provided me insights I hope to expand upon in the future. The scholarship I received has presented to me the possibility of such learning experiences. My scholarship has meant a great deal to me, and I thank those who have helped make such a scholarship possible. Thank you for your generosity.

Wholeheartedly,
Kate Riotte
Class of 2014