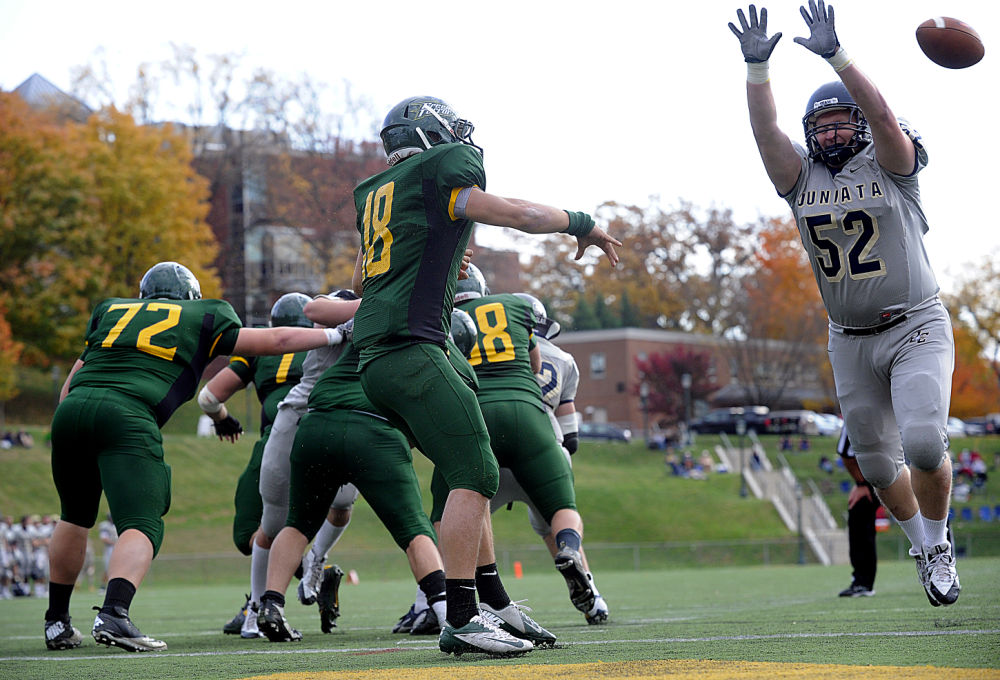 Casey Katzenstein
Program of Emphasis: Social Studies Secondary Education
Hometown: Johnstown, PA
High School: Westmont Hilltop Senior HS
Why I chose to attend Juniata: I chose to attend Juniata because it was a small school, with great faculty, and it offered me the chance to play football.
Varsity Sports: Football--Defensive End
Most Interesting Class: The most interesting class I have taken so far would have to be Civil War and Reconstruction with Professor Tuten. The class explored the Civil War at a very in-depth level, and also offered the chance to go to Gettysburg.
Favorite Faculty Member: Dr. Valerie Park has made the biggest difference in my life at Juniata. She has helped me every step of the way in my quest to become a successful teacher, and has really pushed me in the right directions when it comes to advising and teaching.
Thank you!

I appreciate your help with this scholarship. Without it, I would not be able to succeed in the classroom and on the football field. My time at Juniata has been so fun and so enlightening that I do not know what I would have done without having the experience of attending such a great school.

Thank you so much,
Casey Katzenstein
Class of 2014