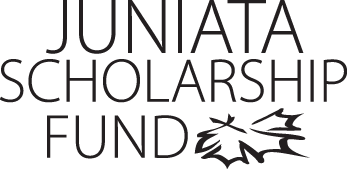 Melina Olivas
Program of Emphasis: Psychology
Hometown: Hershey, PA
High School: Hershey High School
Why I chose to attend Juniata: I chose Juniata because I liked the small classroom setting and the sense of community this school provides.
Clubs and Organizations: I have participated in Caring for Kids Fighting Cancer. My role in this club included raising money by selling bracelets for kids fighting Caner. All profits went to these kids.
Varsity Sports: I participate in Cheerleading and I am a flyer.
Most Interesting Class: The most interesting class I have taken this year is Intro to Psychology because I find myself learning something new every class period.
Favorite Faculty Member: The psychology professors because they reassured my decision to become a psychology POE.
Thank you!

Dear Class of 1974,
Thank you for your generous donation to the scholarship funds of Juniata College. Because of your generous donation, many students, including myself, are able to get a fantastic education and are able to fulfill their dreams and become successful in life. This scholarship has meant so much to me personally because it has allowed me to further my education and have the opportunity to become successful later in life. Without this financial support I would not have been able to attend Juniata and would not have been able to further my education in a way that would benefit my life. This scholarship has had a significant impact on my life and I thank you again.

Gratefully,
Melina Olivas
Class of 2017