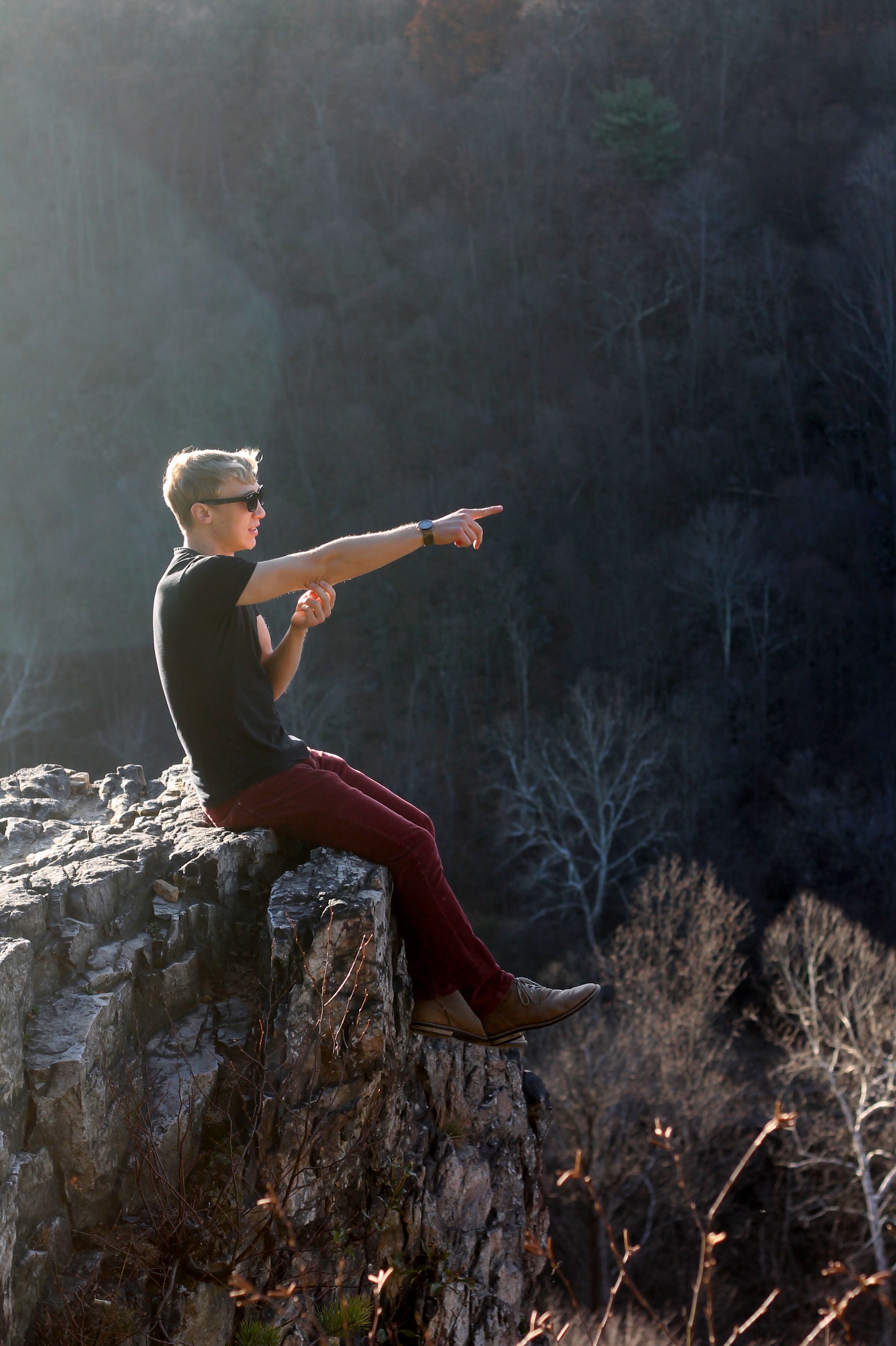 Luke Gangi-Wellman
Program of Emphasis: Biology
Hometown: Florence, MA
High School: Northampton High School
Why I chose to attend Juniata: I chose to attend Juniata College for many reasons. Among those were it's strong sense of pride, integrity, and trust. Ever since I stepped foot on the campus, I knew it would be a great place to be. I am interested in pursuing a career of research and I knew that Juniata had a very good reputation for that. When it came down to financial aid, I was pleasantly astonished to see how little I would have to pay to come to such a great school as this. The aid I received definitely had an impact on me coming here, and I'm very glad that I did.
Clubs and Organizations: I have participated in many clubs and organizations on campus. Among these are Social Dance Club, Habitat for Humanity, Laughing Bush (Outdoors Club), and my personal time consumer, JCCA (Junaita College Cycling Association). I am currently the president of JCCA and plan to hold this title as long as I am a student here. This club is a wonderful organization of both student and faculty cyclists who go out and have a great time. It serves as a wonderful de-stresser in my life and I am very happy to be such an important part of it.
Most Interesting Class: This year has been a very difficult one indeed. I made the decision to front-load my schedule to leave more room for research and similar opportunities in the future. Despite this fact, I have very much enjoyed BI106-Cells and Organic Molecules. Biology is definitely a huge part of what I'm interested in, and the depth this course reaches on subjects such as photosynthesis, cellular respiration, DNA replication, and protein synthesis is simply intriguing. The professors are very talented and do a wonderful job of making highly complex subjects simple and easy to understand. I'm very thankful for the education I'm receiving.
Favorite Faculty Member: Dr. Matter, while he hasn't been a professor of mine this semester, has helped me through some very hard times and always been there as both a wise professor, and an understanding friend. He is both my advisor and a member of the cycling club, so I see a good bit of him. His enthusiasm and passion for life are things I look up to greatly.
Thank you!

To whom it may concern,

Thank you so much for your help and support through your financial donations to Juniata College. On campus, we always hear the cliché that Juniata is "one big family," or "a big happy community," but despite the appearing cheesy implications of these sayings, it really is true. Everyone on campus truly does love and care for one another and it's a beautiful thing to behold. I think the scholarships that students are awarded, often from grants and donations made by generous alumni, make a huge impact in this.

As a tour guide on campus, I find myself speaking about Juniata's incredible financial aid packages at least a few times a week. I always find myself talking about how it's a community of giving back, and that carries through all the way to alumni. Your contributions to both myself and this campus are a wonderful testament to the true nature of what it means to be a "Juniatian."

Without the scholarships I have received, I would likely not be able to afford to come here. My family and I aren't in a terrible financial situation, but college was definitely going to be a hurdle. The money which I have received has and continues to help me further my education to heights I could only imagine before. I plan to start research with a professor soon, and by the time I leave, I hope to be going to graduate school to work on the new frontier of Neuroscience.

Thank you so much. I can't possibly express how much it means to me, as well as everyone on this campus, the help people like you are able to bring us.

I need more words for thanks,
Luke Gangi-Wellman
Class of 2016