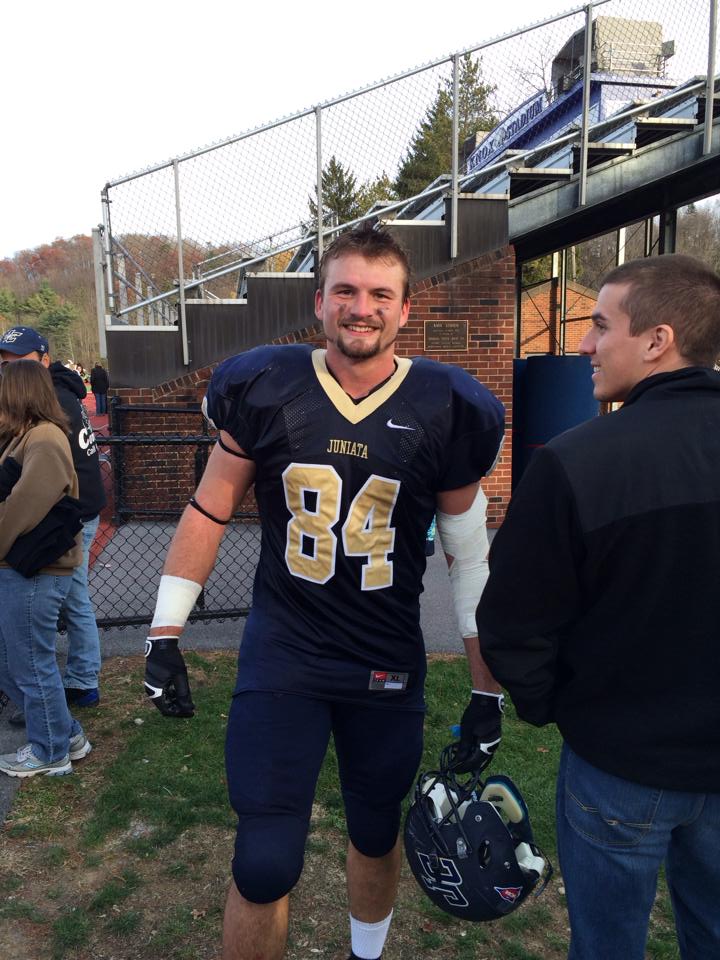 Ethan Cree
Program of Emphasis: Engineering Physics
Hometown: Glasgow, PA
High School: Glendale Jr-Sr High School
Why I chose to attend Juniata: I chose to attend Juniata College after talking to my uncle, who is also a Juniata alumnus. After researching Juniata, I learned more about the deep rooted traditions that are still here to this day, and how much a liberal arts education (especially) from Juniata means. Juniata has rounded me in every aspect of my education and as a person and has helped made me who I am today. I chose Juniata to better myself, and become a part of a long line of tradition and success.
Clubs and Organizations: Blue Pig Big Brothers Big Sisters Physics Society Juniata Concert Band (trumpet)
Varsity Sports: Football: Tight End and Full Back
Most Interesting Class: Intro. to Ceramic Art has probably been the most interesting class that I have taken this year. It really forced me to manage my time even more than usual, as well as pushed me to sharpen my artist skills.
Favorite Faculty Member: My advisor, Prof. Borgardt, has been a wonderful help for me in my search of classes to take, advice for my future, and seems to have the answer to point me in the right direction with any question that I ask.
Thank you!

I would just like to say thank you to the class who helped supply me with the means for this scholarship. Receiving this means more than words could explain, but I hope you know that it is greatly appreciated. This scholarship helps give me the opportunity to better myself and my education on the path of reaching my future goals, of which I would never be able to achieve without your help.

Thank you again,
Ethan Cree
Class of 2015