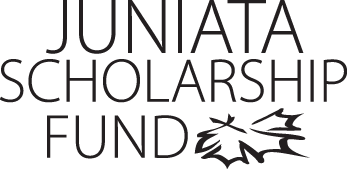 Rika Opio
Program of Emphasis: Art History and Museum Studies
Hometown: Pittsburgh, PA
High School: Pittsburgh CAPA High School
Why I chose to attend Juniata: I was drawn to Juniata because it offered Museum Studies as a major. When I visited the college and sat in on one of Professor Rosell's art history classes, I fell in love with the school. The hands on experience I get here is unmatched and I love my major. Museum Practicum is invaluable and gives me real world experience. I feel very ready for a career in museums and art research.
Research Participation: JCMA Art Research. Putting together a catalog for the Stottlemeyer Collection. We do research on artworks from the collection and write a catalog entry for them. The hope is to be able to publish our writing.
Most Interesting Class: Viking Religion with Professor Braxton was very fun. Mythology has always interested me, and I enjoy studying other religions. I feel that I can apply that knowledge to Art History. The class itself was short, but we made the most of it. At the end, there was a Viking raid, and that was a lot of fun.
Favorite Faculty Member: Professor Karen Rosell is one of the greatest teachers I've ever had. She is very caring, supportive and makes sure I am on the right path. I am working with her on the Stottlemeyer research, and my writing has improved dramatically. She knew I had the potential and pushes me to work harder. In her classes, I was always engaged and interested. When a close family member died, she was there for me to talk to and she gave me great advice on how to cope. She is a wonderful teacher and advisor and I would love to keep her updated on my life after I graduate.
Thank you!

Thank you for your donation. Without it, I would not have been able to come to Juniata.

Sincerely,
Rika Opio
Class of 2015