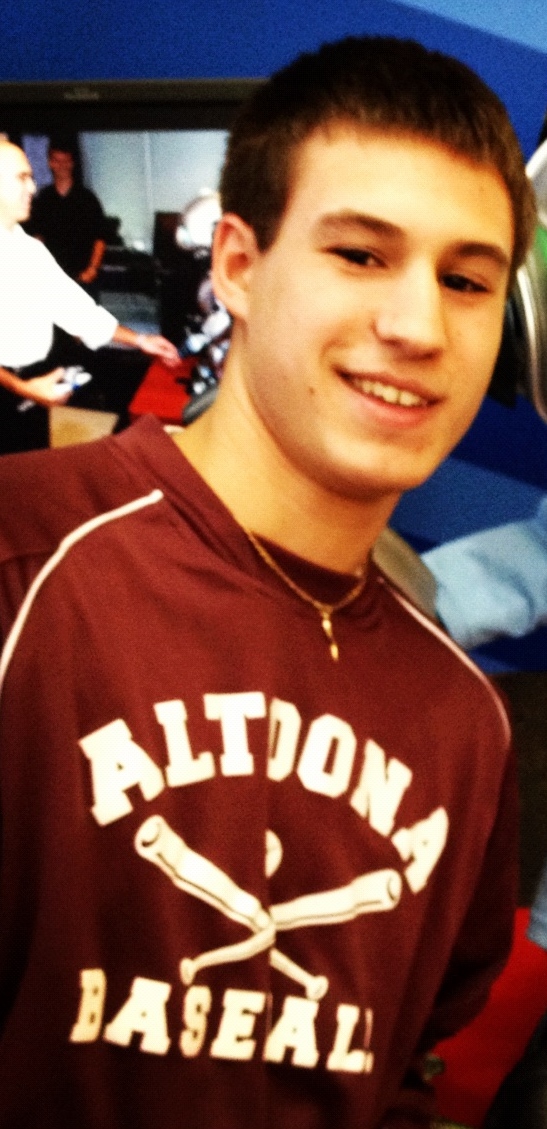 Christopher Sinisi
Program of Emphasis: Information Technology
Hometown: Altoona, PA
High School: Altoona Area Sr High School
Why I chose to attend Juniata: Originally, I was recruited by Jesse Leonard, the head baseball coach at Juniata. The recruitment exposed me to Juniata and interested me in taking a visit. When I visited, I realized that Juniata had everything I needed: a great IT program, nice facilities, a chance to continue playing baseball, a small-size college community with nice housing, and the campus' overall look attracted me and interested me in spending my 4 years in college here.
Varsity Sports: Baseball - Second Base, Short Stop, Pitcher
Most Interesting Class: Behavioral Analysis in Organizations (aka HOBO) was the most interesting class that I have taken this semester. The class explores the behaviors of people in organizations and workplaces and why people act the way they do based on their personalities, motivations, etc. The class included interesting discussions as well as in-class and out-of-class group activities that expressed the class material in different and relatable ways. It was an effective way to learn a little bit about my behavior and the behavior of others as I prepare to enter the job/workplace setting in organizations.
Favorite Faculty Member: Kathy Baughman, my Secondary Advisor, has helped me a lot during my time at Juniata. She is an extremely helpful and caring person that focuses on connecting your interests, your passions, and personality to opportunities at Juniata that allow you to explore these areas.
Honors Received: National Society of Leadership and Success
Thank you!

I would like to say thank you to the Juniata Scholarship Fund for awarding me with my scholarships this year. It is extremely beneficial to me and to my education here at Juniata to be given this type of financial aid as well as receiving the title of a scholarship recipient. This scholarship will help me in continuing my education at Juniata by limiting my concern of the financial side of college and allows me to focus on attaining the great education that Juniata offers.

Thank you again,
Christopher Sinisi
Class of 2016