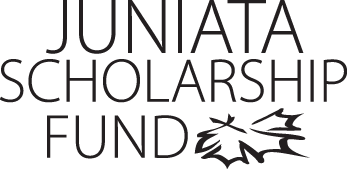 Emily Moore
Program of Emphasis: Wildlife Conservation
Hometown: Winston-Salem, NC
High School: Forsyth Country Day School
Why I chose to attend Juniata: I chose Juniata because it was a small liberal arts school in the mountains.
Clubs and Organizations: Big Brothers Big Sisters (treasurer and vice president)
Varsity Sports: Field Hockey
Most Interesting Class: German Conversation and Composition: it has challenged me a lot but I have learned a lot too. It was interesting because I had to work so hard in it, but I can definitely see improvements in my german. Public Speaking: this class has improved my public speaking skills tremendously. I actually enjoy talking in front of people now and I have honed my skills in effective speech writing.
Favorite Faculty Member: Thorpe Halloran: he cares so much about his students and does whatever he can to help them.
Thank you!

Thank you very much for this scholarship. It has helped me come to Juniata, which has helped me get closer to my career goals. The field station in particular has guided me toward my current career aspirations of being a wildlife veterinarian. This scholarship has been very helpful.

Thank you again,
Emily Moore
Class of 2014