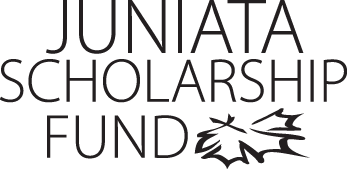 Bethany Burris
Program of Emphasis: Exploratory
Hometown: Bellefonte, PA
High School: Bellefonte Sr. High School
Why I chose to attend Juniata: I chose Juniata because of the close-knit community and the various opportunities to study abroad. I also wanted a college that was close to home.
Most Interesting Class: My most interesting class this year has been my CWS course. It made me look at writing and reading in a different way. Usually I am not one for English courses, but I would be willing to take more like the one I had this semester.
Favorite Faculty Member: Dr. Amy Mathur has made my first semester enjoyable and has helped me to improve my writing skills. She helped me to feel more confident in my writing and encouraged me to go the extra mile. It is obvious that she wants her students to succeed and it was nice to be able to work so closely with her.
Thank you!

This scholarship has helped me significantly. Without it, I would not have been able to attend Juniata. I am the first out of my parents and siblings to attend college and it means a lot to me that this scholarship was able to make it happen.

Thank you again!
Bethany Burris
Class of 2017