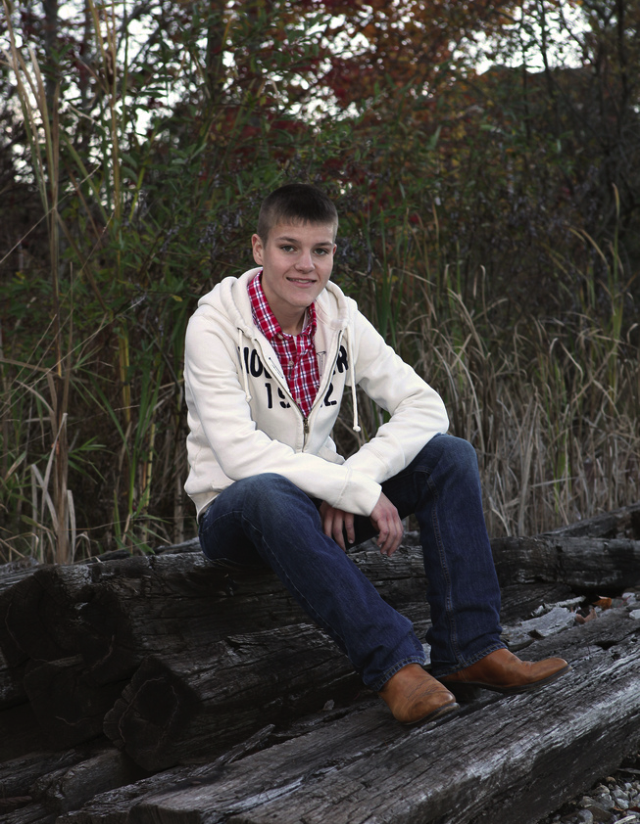 Jordan Troxell
Program of Emphasis: Biology
Hometown: Curwensville, PA
High School: Curwensville Area High School
Why I chose to attend Juniata: I chose Juniata because of the direct sense of community I felt when I first visited the campus. The students, faculty, and administration are unique. Unique in ways of which key attributes such as integrity and a strong sense of moral compass are shared amongst all individuals. Juniata reminds me of home, which is a big part of who I am and very important to me. The people of my hometown, Curwensville, Pennsylvania, value community and integrity that is instilled upon us from the time we are young. Civic service is not obligatory; it is in our nature, and it reflects upon the character of people native to Curwensville. I saw similar features as well as some that are unique to the people of Huntingdon. I could not imagine my start to higher education anywhere else.
Clubs and Organizations: I have participated in Juniata College's German Club. For the German Club, I have had the opportunity to help with German Opportunities Week, Oktoberfest, and the annual selling of advent calendars.
Most Interesting Class: The most interesting class I took this semester was Introductory German I. My hometown, Curwensville, Pennsylvania, is small and not diverse. Taking Introductory German I, and interacting with Dr. Benz and the other students provided me with a cultural experience that was not offered back home. I recognize that diversity is important, and that we must be interested in and respectful of other cultures. The culture I have found a particular interest in is German, and I will continue to study the culture and language.
Favorite Faculty Member: Sarah May Clarkson, Director of Academic Support Services and my general advisor, has been a tremendous influence in my life since coming to Juniata. Sarah May cares for her students in ways just like a mother would care for her child. She keeps a close watch on her students and advisees, making sure that all the steps required to excel at Juniata are surpassed. I know that I can come to Sarah with any question, or at anytime when I am in any need. Sarah has also touched my life in how she responded to certain challenges I faced throughout the semester. For certain medical reasons, I was forced to miss a week of class, and because of this, I started to lose assurance in my capabilities as a student. Sarah showed tremendous concern for me, and helped me recover from my health ailments, and assured me that all would be fine. Of course, as Sarah said it would, everything was fine. Juniata College and the Huntingdon community are very fortunate to have Sarah May Clarkson amongst them. It is hard to find someone as special as her.
Thank you!

Dear Class of 1978,

I would like to extend my most sincere thank you for your gracious giving. One of the many great challenges of pursuing higher education is the cost and how it will be paid for. Through altruistic support such as this, students are provided an opportunity to excel in our society. I can only hope to become as influential to future students, or to my future community as those who provide money for these scholarships within the Juniata community. I know how important it is because I am now on the receiving end of these unpretentious acts of kindness.
Jordan Troxell
Class of 2017