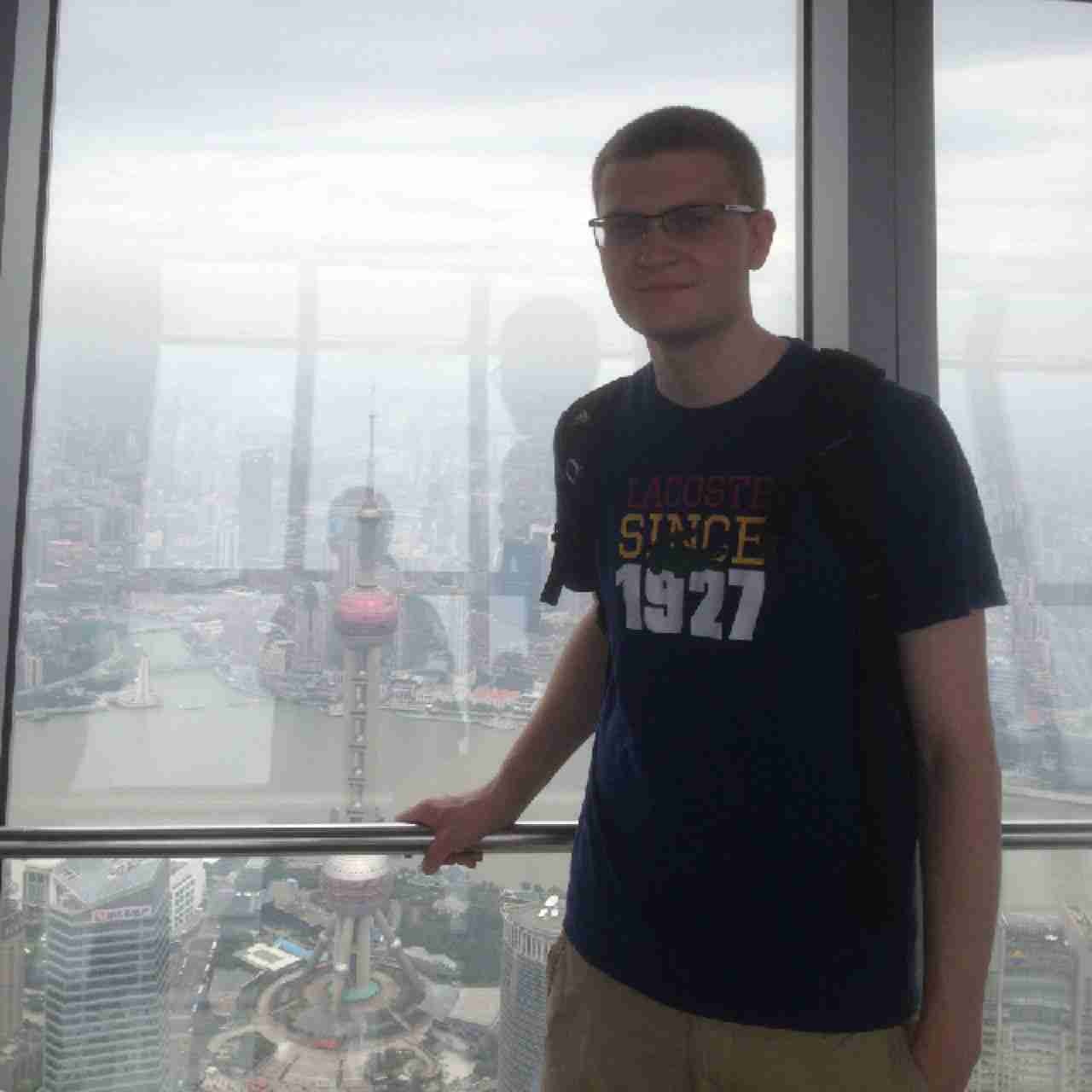 Zachary Sanna
Program of Emphasis: International Politics and Chinese Studies
Hometown: Johnstown, PA
High School: Ferndale Area School District
Why I chose to attend Juniata: It was ranked well in the college guides, which initially opened my eyes. My family and a high school teacher of mine encouraged me to look into Juniata, so I took a visit to the campus and fell in love. I knew as soon as I arrived that it was the place I wanted to spend the next four years. I can say three years later that I made the correct decision that day.
Clubs and Organizations: Chinese Club: Chinese Class Representative (officer position. I emceed the two largest club events, and helped plan them to an extent).
Travels Abroad: I am currently studying abroad at East China Normal University in Shanghai, China. It has been an incredible experience. I have traveled all over China, improved my Chinese language ability, and met a lot of new and interesting people. I arrived in early June of 2013 and will stay until late June of 2014.
Most Interesting Class: I took a Chinese politics class that was quite fascinating. The class was taught by a professor of mine at ECNU and covered the history of the CCP and the Chinese political structure, among other things. I learned a lot, and it was particularly interesting hearing it from the perspective of my Chinese professor.
Favorite Faculty Member: Emil Nagengast (politics department chair) and Douglas Stiffler (history professor)have had a tremendous impact on my life. Dr. Nagengast is the person who initially pointed me in the direction of Chinese studies, and from there my academic career has taken flight. He has been my advisor since my first semester, and has guided me along the path I am now,and his international politics courses have changed my perspective on a multitude of issues. When I first came to Juniata, I was not sure what I wanted to do with my career. Now I am fairly certain, and I thank Dr. Nagengast for that. He opened my eyes to the vast opportunities available, as well as to my potential to achieve my goals. Dr. Stiffler has educated me on many of the issues surrounding contemporary China, and his wife Jingxia Yang, also a wonderful Juniata professor, has taught me Chinese. Dr. Stiffler and Yang Laoshi set up the pilot program at ECNU in Shanghai that I am currently involved in, and have done a wonderful job of advancing the Chinese studies department at Juniata. Both Dr. Nagengast and Dr. Stiffler have been tremendous advisors, teachers, and mentors. They have wrote letters of recommendations for me, reviewed scholarship essays, given guidance, etc. They have fought for me in scholarship competitions on the campus as well as on the national level (I eventually received three scholarships for studying abroad, including a prestigious government scholarship). I have been to their homes and have gotten to know them quite well. They are my mentors at Juniata, and I am truly grateful to have had the opportunity to have them as my advisors.
Thank you!

I would like to thank the class for their tremendous generosity. I have never been rich, so the scholarships I have received have helped me attend school at an elite institution like Juniata. Without them, I would likely have wound up at some state school, just another number in a diploma mill. The scholarships I received have taken on extra importance this year, as my mom lost her job in the spring and has been unemployed for several months now. I could not have continued attending school without the help of your generous financial support. I feel incredibly grateful to have been able to attend and eventually graduate from Juniata, as I will be the first in my family to receive a bachelor's degree. I am from Johnstown, PA, and most of my friends from high school are either working a terrible minimum wage job, selling drugs, using drugs, etc. So I look at the opportunity I have been presented with at Juniata (because of financial assistance)as a real blessing. It is an affirmation that if one works hard and makes the right decisions, opportunities for success are still available in the US.

Sincerely yours,
Zachary Sanna
Class of 2015