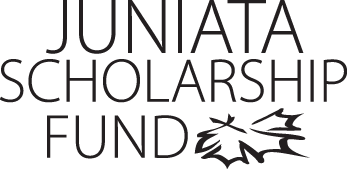 Zachary Strouse
Program of Emphasis: English Literature
Hometown: Lock Haven, PA
High School: Bucktail Area High School
Why I chose to attend Juniata: I chose to attend Juniata College because as soon as I walked on to campus, I knew it was where I belonged. Between the supportive faculty, the beautiful campus and the opportunities for international study, my experience has proven my gut-feeling!
Clubs and Organizations: I have been a part of the Concert Choir for two years; have served as Vice President of my class my sophomore year; have assisted in forming and developing JC SAFER (Students, Administration, and Faculty Ending Rape); have spent two years as a member of the Juniata Activities Board; I have served as a JC Ambassador and Tour Guide; and I have participated in multiple Juniata Theatre productions as both stage assistant and actor.
Internship: I am currently working under Miranda Peruso in the capacity of a Fund-Raising & Development Internship. As an intern, I am able to experience the full spectrum of college giving and advancement, from crunching the data to stewarding donors and organizing fund-raising and volunteer efforts. It's an added bonus that at a school as small and intimate as Juniata, I'm at the same time able to make valuable connections and networks that will certainly serve me well in the post-graduate world.
Travels Abroad: I applied for and received the St. Andrews Society of Philadelphia Fellowship for study at the University of Edinburgh in Edinburgh, Scotland. At the University I was able to study English literature at its oldest roots, all while within walking distance of beautiful, ancient architecture steeped in Scottish heritage and culture. My year abroad was certainly the most valuable experience I've had, and would not have been possible without Juniata.
Most Interesting Class: The most interesting class I have taken this year has been Will Dickey's 'Constructing Identities.' In the course we explored literature that grapples with reconciling society and the state to the 'self,' reading works spanning Michele Foucault to Salaman Rushdie. The most valuable aspect of the class however was the discussion: Dr. Dickey proposed topics and questions that proved fertile for deep and complex discussion that really represented the best that Juniata can provide its students.
Favorite Faculty Member: Dr. Alison Fletcher has made my Juniata experience what it is. While I haven't been able to spend as many class hours with her as I'd like, those that I've sat in on have provided me with the richest and most intellectually-stimulating ideas I've encountered in my undergraduate career. She is a hard grader who demands leagues more out of her students than the typical Juniata professor: and because of that, I've been challenged and pushed to achieve much more than I ever thought I could. Whether it was the middle of winter in lonely Scotland, or deep into the job-hunt of my final academic year, Dr. Fletcher is the one constant source of healthy criticism, sage advice and, if I'm lucky, the odd word of encouragement: I can't imagine my Juniata without her.
Honors Received: I have been inducted into the English National Honors Society.
Thank you!

This scholarship has been for me the difference between Juniata and any other school: without your donation, I would never be able to attend Juniata. I would have missed out on the most valuable and fulfilling four years of my life so far, and I can't properly articulate how grateful I feel to be given the chance to be a part of this school's success.

Thank you,
Zachary Strouse
Class of 2014