There are two important things to know about the scholarship: first, it requires no financial investment from you. Second, it can change the life of a high school student.
What can you do now? Use your network to identify prospective students and introduce them to Juniata. Then, submit a Juniata Community Scholarship form (formerly known as a "Gold Card" or "Parents Pride Card") letting the College know their contact information. Lastly, and most importantly, talk to the student about your Juniata experience—from traditions and campus life to academics and the relationships you built, high school students will appreciate hearing your point of view on what makes Juniata great. As your recruit progresses through the college search process, encourage your student to visit and apply to Juniata.
When your recruit is enrolled at Juniata, he or she will receive a $1,000 a year scholarship for four years in your name at no cost to you, as recognition of your help in the recruiting process. The Juniata Community Scholarship sends an important message to prospective students. It is the first example of how the Juniata community feels. You can even tell recruits about the Juniata Community Scholarship by saying, "Our community supports you from the moment we introduce you to our College."
Ready, set, recruit!
Where/How to Identify Juniata Students
Currently, Juniata students come from 34 countries and 39 states. So, no matter where you are, you can find students who are a fit for our College. In the past, recruiters have identified future Juniata students at their churches, at cultural events they attend, at high school athletic events, and through their family connections. Consider the children of your co-workers—colleagues who've seen Juniata memorabilia on your office walls and watched you light up when asked about Juniata.
Talking Points
The most important information you can share with a prospective student is the impact Juniata had on your life. Tell students about our traditions, our community, campus life, and the professors you admire. If, however, students ask about the overall Juniata experience, consider using these talking points:
Rankings: Juniata is one of 40 colleges profiled in Colleges That Change Lives; Juniata was named an A+ School for B Students by U.S. News & World Report in 2015 and 2016.
Hands-on Learning: 95 percent of Juniata seniors participated in distinctive hands-on learning including internships, study abroad, community outreach, research, and student teaching.
Outcomes: more than 90 percent of graduates are employed or in graduate school within six months of graduation.
The Enrollment Cycle
Generally, prospective students identify colleges of interest in their junior year of high school, though a few start their search earlier. They tend to visit campuses in the summer before, fall of, or spring during their senior year of high school. They should apply to Juniata by mid-December of that year. Use the scholarship form to help recruit students as early in the process as you can—the deadline to submit students' information to Enrollment for the Juniata Community Scholarship is November 15 of a student's senior year.
Frequently Asked Questions
Can a student receive more than $1,000 per year if more than one Juniata Community Scholarship referral has been submitted?
No. Students are limited to $1,000 per year in Juniata Community Scholarship funds despite the number of referrals submitted, but you can submit the names of as many students as you'd like. Each student will be considered for financial aid.
What if I don't know any high school students?
Talk about Juniata to your friends and coworkers so they can help you identify prospective students. You do not have to know a student well to speak to him or her about Juniata, but you do have to build a relationship with the student. Tell them about Juniata and check in regularly as they search for a college to attend.
I love doing this!
—by Dr. Doug Spotts '89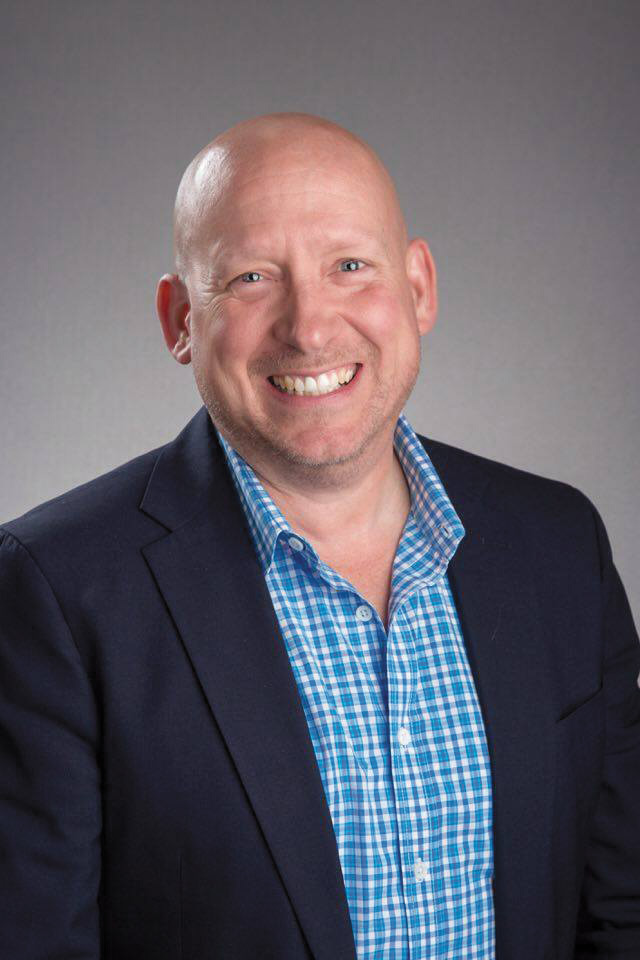 I've been recruiting students to Juniata for years. As a family physician, I display Juniata gear in my office, comb my local newspapers for clips about young leaders making a difference in my community, and work Juniata into my conversations as I attend Chamber of Commerce events.
You, too, can be a champion for the kids doing good work in your community. Send a note to congratulate those earning Young Americans, scouting, or Rotary honors. And start the conversation by asking these young leaders "What are you thinking about your future?"
These gestures might seem like daunting tasks, but, in my experience, most students are impressed that Juniata cares so much about them as prospective students that they encourage alumni and parents, like myself, to reach out to them. And reaching out has been more than worth it to me. I've formed relationships with some of my recruits, taking them for coffee at Standing Stone Coffee Company when I'm near campus and assisting them with letters of recommendation as they begin their careers.
Recruiting students helps me feel connected to current students and Juniata as a whole. And, helping to identify students puts a face to my personal giving while making a difference in a student's life. Join me. Recruit a student today.