For the fifth year in a row, volunteers from the Delaware Valley Juniata Club collected food donations for WMMR's 2014 Camp Out for Hunger. Christina (Garman) Miller '01, Assistant Director of Alumni Relations, added non-perishables that was collected at Homecoming and Family Weekend from students, alumni, parents, faculty, and staff. The group presented its donation of 347 pounds on December 4. This amount of food will provide more than 1,300 meals!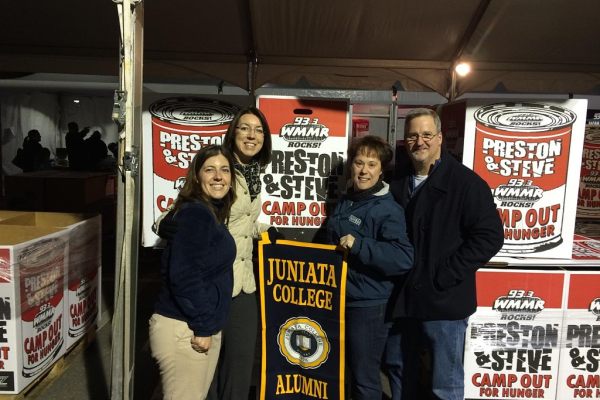 Learn more about the Delaware Valley Juniata Club or check out our Facebook page.
To learn more about other upcoming Juniata events, visit the Calendar of Events.