On June 29th more than 95 alumni, parents, family and friends gathered at PNC Park for a Pirates baseball game against the New York Mets. Thanks to Kaysee Hale '10, who organized the event with help from the JCPGH Leadership Team, the Juniata gang geared up for the game with a tailgate outside the ball park.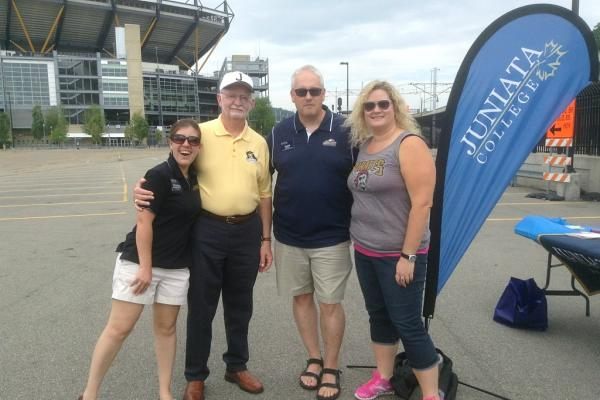 Learn more about the Central PA Juniata Club or check out our Facebook page.
To learn more about other upcoming Juniata events, visit the Calendar of Events.