Technology Solution Center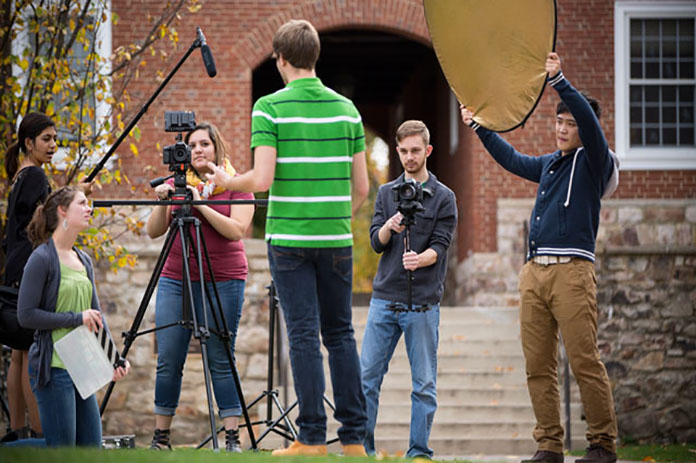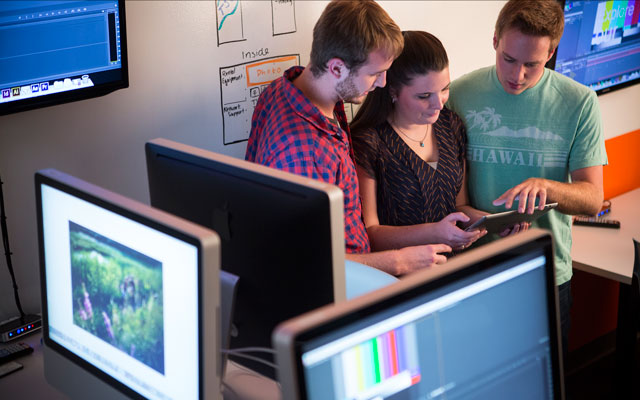 Gain access to editing facilities, audio equipment, cameras and a willing crew of your peers. In fact, Juniata's IMA program cooperates frequently with our theatre faculty and students. The theatre department faculty includes practicing actors from across the nation. Juniata's equipment holdings are greater than many formalized programs.
The Technology Solutions Center (TSC) is a student-managed media lab. It houses 12 Intel-based Macs, allowing users to run either Apple's Leopard OS or Windows XP.
From the TSC, students can reserve digital cameras, iPods and laptops.The TSC also offers training classes in certain software packages, on top of one-on-one help in using any software programs that are on the TLT computers.
Some of the software programs available in the TLT Center include: Adobe Creative Cloud (which includes programs like Photoshop, Dreamweaver, Illustrator, Soundbooth, and InDesign), iMovie, iDVD, and Garage Band.
All of the services offered are completely free for students.
The Digital Media Studio
While working in the DMS, students learn digital video production, including video camera operation, computer video editing, proper lighting techniques, operation of green screen and Chroma Keying, and a multitude of other technical and creative skills.
The Digital Media Studio also provides members of the Juniata community, that don't have extensive knowledge in video-production, an opportunity to have professional-grade video produced, if any need arises.
Some things the DMS produces include documentaries, theatrical productions, training videos, and marketing productions.