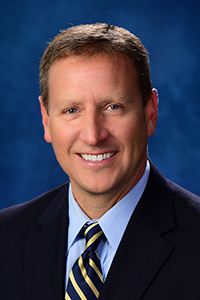 Dear Friends,
Life at Juniata has a renewed vigor these days as we embrace our restored traditions and celebrate the ability to gather together once again. Members of a new class of Juniatians have left their undergraduate years behind and set off into the world to embark on the journey into their future.
In the pages of this magazine and its expansive online counterpart, you can experience the joy we feel and the pride we take in the accomplishments of our students, faculty, and staff. The voices of our choir members have once more sounded across the globe following a pandemic-imposed hiatus. Our students continue to find opportunities to serve one another and their community while focusing their goals on leadership and a desire to make the world a better place. Faculty members find new and ever more innovative ways to combine their interests to offer a truly unique and individualized educational experience for their students. Alumni, leaning on the appetite for life-long learning cultivated during their days on campus, celebrate and share their knowledge creatively.
It is an honor to be a part of this community of leaders and learners who make possible much of what we do and value. This is at the heart of what it means to be a Juniatian.
With warm regards,
James A. Troha, Ph.D.
President