Research in Biology
Student Research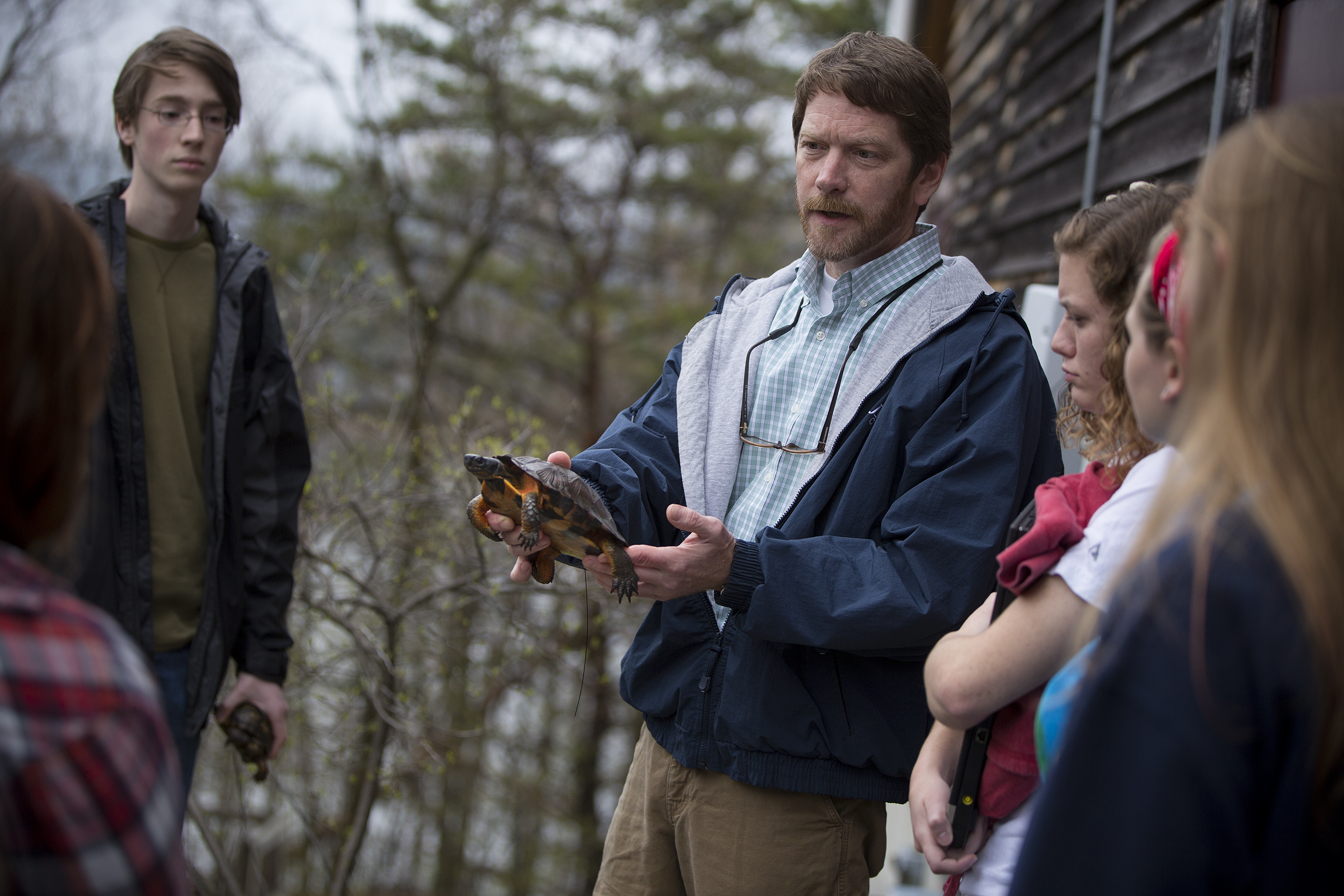 Students have the opportunity to conduct research during both the academic year and the summer for Biology credit. Faculty mentor students in finding paid summer research experiences at Juniata and other institutions.
The Department hosts a LinkedIn page posting research and job opportunities in Biology.
https://www.linkedin.com/groups/8194782
The listing is not exhaustive, but is a good start.
Recent Student Summer Research Experiences
| | |
| --- | --- |
| Kathryn Brown at Univ. of Iowa | Keiko Sing at Univ. of CA, SF |
| Clay Cooper at Penn State Hershey | Nathan Smith at MIT |
| Ashley Greenwalt at Univ. of MD | Steven Strutt at Penn State |
| Alyssa Grube at Univ. of NC | Aaron Womer at Juniata College |
| Jessica Scales at Juniata College | Samantha Buckley at Univ. of MD |
| Nathan Wilson at Juniata College | Clarissa Diniz at Univ. of PA |
| Ryan Trexler at Juniata College | Alex Sickler at Juniata College |
| Alexander Weimer at Juniata College | Nicole Marks at Juniata College |
| Gabrielle Cannon at Juniata College | Jacob Oster at Juniata College |
| Mitch Dunklebarger at Juniata College | Elliot Perow US Fish and Wildlife/Juniata College |
Laboratory Manager
"Studying biology has given me the opportunity to preform research, collaborate with other scientists, and present at national conferences. The biology department has not only prepared me for professional school, but has also allowed me to understand how science can impact the world around us."

Jessica Scales '15 Biology
Many of our students participate at the National Council for Undergraduate Research (NCUR).
Independent guided research opportunities with Juniata faculty and other faculty members at leading research universities around the country are available to all students.
Student stipends for research students are provided on a competitive basis from several college endowments and through research grants awarded to individual faculty members.
Research opportunities are tailored specifically for undergraduate participation. Student research opportunities exist during the academic year through the Biology Research course (BI 489).
Students often have the opportunity to participate in summer research internships with Juniata alumni.
Faculty Research Initiatives and Projects
Dr. Douglas Glazier, Ecology of freshwater springs, including effects of temperature and fish predation on the physiology, behavior, and life histories of amphipod and isopod crustaceans. Theory of biological scaling (how various traits and processes vary with body size in organisms). The ecological consequences of colonizing land by aquatic ancestors, as revealed by comparative studies of aquatic, semi-terrestrial, and terrestrial amphipods and isopods in various regions of the world. http://jcsites.juniata.edu/faculty/glazier/
Dr. John Matter, Life-history and demography of squamate reptiles (lizards and snakes); reproductive biology and effects of pesticides on reproductive development in vertebrates. http://jcsites.juniata.edu/faculty/matter/
Dr. Vince Buonaccorsi, GCAT-SEEK, coordinator. Incorporating massively-paralleled sequencing technology into the undergraduate curriculum.
Dr. Norris Muth, Forestry in urban and natural areas, impacts of nutrient exchanges across habitat boundaries, invasive plants, invasive forest pests and pathogens, citizen science programs for managing urban forests and early detection and rapid response to invasive species. Muth Lab web site.
Dr. Chris Grant, Mercury (Hg) bioaccumulation in Salvelinus fontinalis (brook trout) and Hg cycling in aquatic ecosystems. Genetically divergent lineages of Pennsylvania fishes: the Juniata Redbelly Dace. Grant Lab web site.
Dr. Jill Keeney, Yeast as a model system for the study of DNA mobility (retrotransposition).
Dr. Gina Lamendella, "Using High-throughput Illumina Sequencing to measure the microbial community response to fracking in aquatic ecosystems" Collaboration with Environmental Protection Agency, and Dr. Christopher Grant (Juniata College); "Temporal analysis of gut microbial community dynamics within an Inflammatory Bowel Disease Cohort" Collaboration with Lawrence Berkeley National Laboratory and New England Bio Labs; "Genome sequencing of hydrocarbon degrading bacteria isolated from biotrap amended beads in the Gulf of Mexico" Externally funded by DOE: Joint Genome Institute; "Impact of Resistant Starch Diets on Gut Microbial Community dynamics" Externally funded by General Mills Inc and Ingredion LLC. Lamendella Lab website.