"When I was looking at places to go to college, I met folks at Juniata who were fantastic. It was a small school, close to home, and I'd get to play baseball," he said. "My cousin, Stephanie (Lantz) Riggio ('89) went to Juniata before me. I ended up not applying to many other places. Juniata felt like home. I loved it there."
"I did not doubt what I wanted to be until about three months in and found (Deb Kirchof-Glazier's) biology class difficult. I almost switched to a different program. She pulled me back in and encouraged me to keep at it." Dr. Eliot Fagley '98, M.D.
The partnership and mentorship of faculty made all the difference in his academic career.
"I came in as pre-med. I did not doubt what I wanted to be until about three months in and found Deb Kirchhof-Glazier's (retired professor of biology) biology class difficult. I almost switched to a different program," said Eliot. "She pulled me back in and encouraged me to keep at it."
Eliot's GPA and MCAT score landed him an acceptance to Tulane Medical School in New Orleans, Louisiana, through an early decision agreement. The early acceptance allowed him to expand his studies to include his deepening interest in philosophy.
As graduation and entry into med school drew closer, the question of his future specialty loomed. He was initially interested in pursuing ENT (Otorhinolaryngology or ears, nose, and throat), orthopedic surgeon, or internal medicine.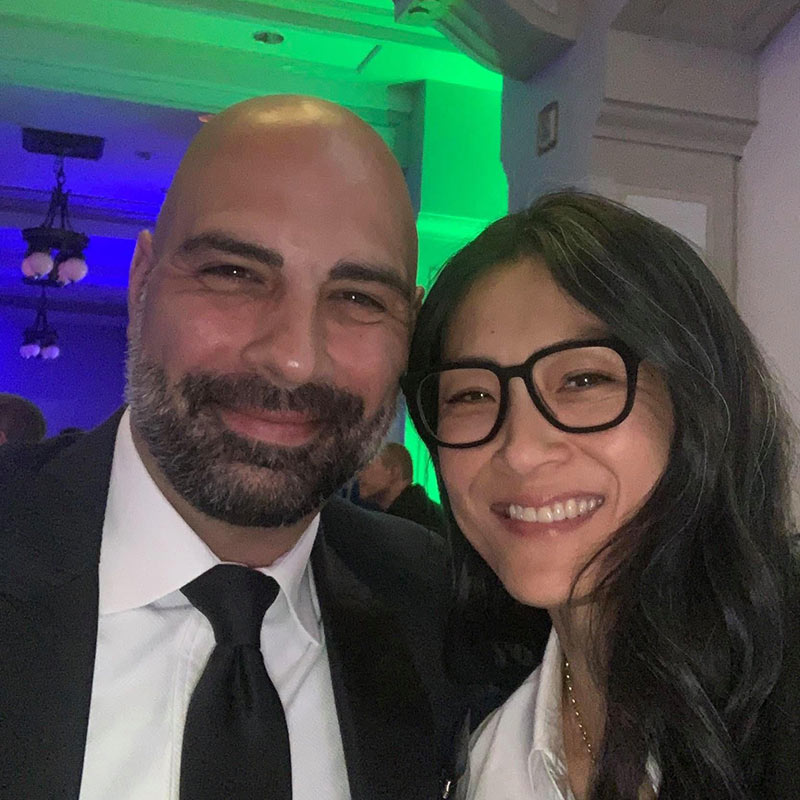 Dr. Eliot Fagley and his wife, Dr. Amy Lee
After careful consideration and experience during med school, anesthesiology became the focus of Eliot's aspirations.
"I found anesthesiology to be incredibly fascinating. It's a team environment and it allowed me to do critical care," he said.
Serving as the senior anesthesiology resident on call at Tulane Hospital in 2005, Eliot's efforts to evacuate patients, families, and staff in the aftermath of Hurricane Katrina were recognized with the Juniata College Health Professions Hero Award.
Eliot would once again find himself practicing medicine in a historic place and time in January 2020 at Virginia Mason Medical Center in Seattle, Washington, when the first cases of COVID-19 were diagnosed in the United States.
"We started paying close attention when we started to hear about the virus in China because of how transmissible it is and the sheer number of people affected in Wuhan, even though at the time it had not yet escaped to other countries," he said. "We knew it was only a matter of time before it got out."
"Something that Juniata does well is to teach you how to think and not what to think. That ability to think your way through a problem, even if it's a new problem is vital." Dr. Eliot Fagley '98, M.D.
The medical center, like many others around the nation, began planning to navigate the new disease process immediately. The first case of COVID-19 in the United States was diagnosed Jan. 21, 2020, in Everett, Washington, in an individual who recently returned from Wuhan, China.
"The very first patient in the United States was in a town about 30 miles north of Seattle," said Eliot. "That was when things got even more serious. We started having more frequent meetings. Within two weeks, our first COVID-19 patient showed up."
The rapid spread of COVID-19 brought a significant influx of patients to hospitals in and around Seattle, Washington, within a relatively short period.
"To figure out how to best treat our patients, we were reading primary literature out of China and looking at Italy, where the healthcare system was completely overwhelmed," he said. "We were doing our best to forge a new path to counter a new disease process."
During one of the most harrowing healthcare crises in living memory, the ability to think a problem through quickly and critically, a skill instilled at Juniata, was vital as lives hung in the balance and as treatments needed to be developed and implemented quickly.
Washington experienced three waves of the virus, the first in early April 2020, the second in July and August 2020, and the most recent in December.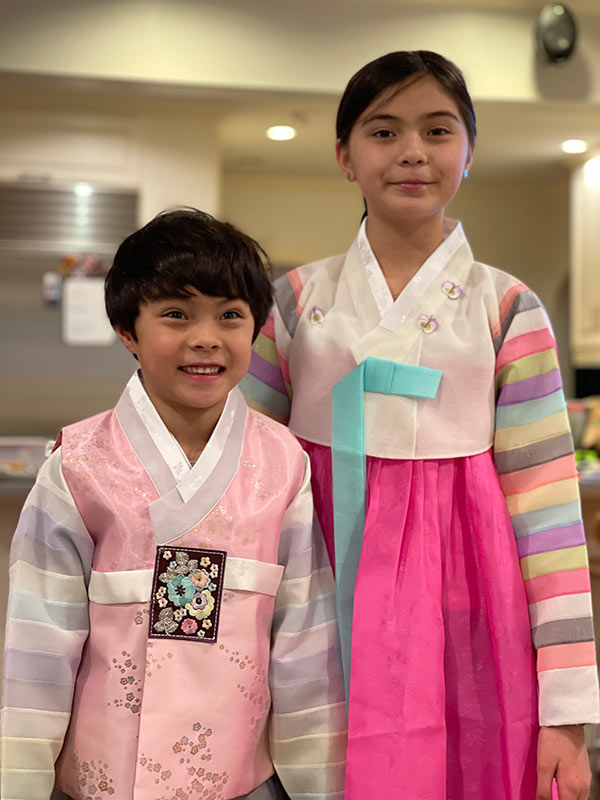 Andrew and Kate Fagley
Community support that boosted morale for frontline healthcare workers was especially appreciated by Eliot, his wife, Dr. Amy Lee, a pediatric neurosurgeon at Seattle Children's Hospital, and their children, Kate and Andrew.
While the tragedies and losses of the past year are immense, Eliot looks to the medical advancements made in a very difficult time.
"We have a lot of wins in what we've been dealing with in the last year. There are a lot of patients who have come through critical care and survived this," he said. "Yes, there is a significant impact on their health going forward and many, many unknowns. But, we have gotten a lot of really sick patients through and out of very difficult situations."
One of the most notable strides in discovery is the implementation of messenger RNA vaccines.
"The power of this technology is incredible. Messenger RNA technology is incredibly flexible and allows us to create vaccines based on proteins expressed on the outside of a virus or bacteria," said Eliot. "This could end in something as cool as the cure for the common cold. The way this has fast-forwarded science is incredible."
He reflects back to the ways in which Juniata helped to prepare him for his career and for this pivotal time in the field of medicine.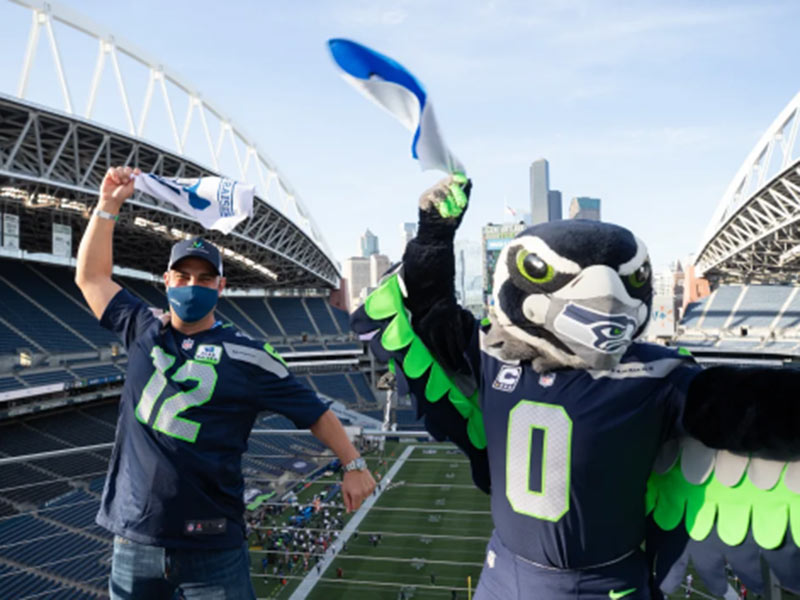 Dr. Eliot Fagley '98 was selected as a flag-raiser at a Seattle Seahawks game and was recognized for his contributions as a healthcare worker caring for those fighting COVID-19. Photo: Saskia Potter, for the Seattle Seahawks
"Something that Juniata does well is to teach you how to think and not what to think," said Eliot. "That ability to think your way through a problem, even if it's a new problem is vital. That has always been an arrow in my quiver — the ability to think your way through a problem."