Winton Hill Athletics Complex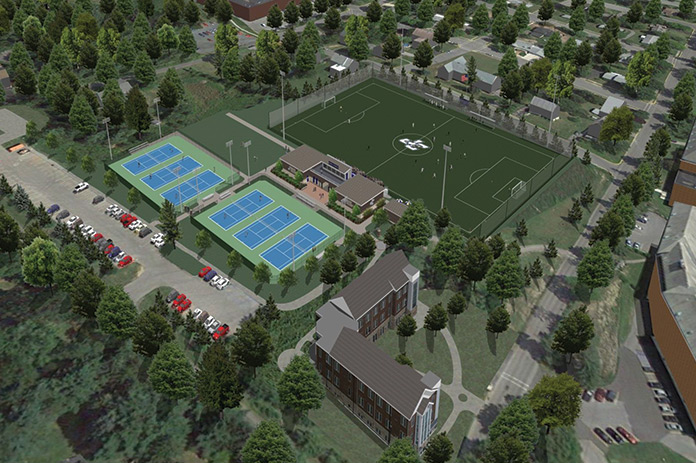 The Winton Hill Athletics Complex has a clear vision: to provide a campus gateway facility in support of sports that are growing in success and popularity at Juniata.
The complex will:
offer a welcoming and identified north entrance to campus
help to drive enrollment of students with high academic success
provide 100 varsity athletes the finest competition facility in their conference
serve as a key connection to the Huntingdon area
provide additional space for practices as well as opportunities for revenue via camps and clinics
We would like to thank the following alumni and friends who have generously supported this project:
Henry '57 and Joan Gibbel
Karl '61 and Pat '62 Shreiner
Sam '54 and Martha Brumbaugh
Daniel '56 and Karen Raffensperger
Opportunities to invest in the Complex are still available. Please contact Jim Watt, assistant vice president for development and campaign operations, at wattj@juniata.edu or 814-641-3110 to make an impact through this project.
Make a Gift