Accelerated Dual Degrees: Bachelors and Masters in Four Years!
At Juniata, students can complete a 3-year bachelor's program in select areas, and then continue into a 1-year MBA or Org Leadership master's program. With this pathway, students complete both a bachelor's and a master's degree in just 4 years. To complete both a bachelor's degree and master's degree by the end of year 4, students would need to take 5 to 6 classes per semester with each academic year consisting of three semesters.
Why a Dual Degree?
An accelerated program provides the obvious benefit of receiving a Masters in the fourth year of study. At a time when many students are struggling to graduate within 6 years at many institutions, students who complete this program at Juniata receive a bachelors from a highly ranked Liberal-arts school in just three years and a Masters in the fourth year. This results in many financial, and academic benefits.
The financial advantage:
Save on tuition cost to achieve two degrees at an accelerated pace
Enter the workforce early by completing your degree program at least one year sooner
Benefit from an extra year's worth of earnings
For the first three years, benefit from competitive undergraduate merit scholarships offerings and in year four as a graduate student, access to federal financial aid for your masters, along with the Juniata College Alumni per-credit rate.
The academic advantage:
Benefit from Juniata's renowned faculty at a top ranked liberal-arts college
Access to professors with real world experiences and career building opportunities
Flexible graduate learning; Online and in-person
Dedicated professor that helps students cultivate personal branding - resume writing, online profile, interview preparation, internship / job hunting
The advantage of experience:
Over 91% of Juniata Students have at least two "High Impact" practices - such as an internship, research with a faculty, study abroad, or community engaged learning.
Leadership opportunities in faculty-student partnerships
The ability to balance a full co-curricular experience (e.g., participation in clubs, sports, other interests) that is available to all Juniata students.
For-credit internship placement
How to Apply:
Students must apply for this program during the senior year of High School by applying to Juniata via the Common Application or the Juniata Application. To qualify for this program, students must express an interest, have a GPA above a 3.5. For questions on the application, please contact admissions@juniata.edu or speak with your admissions counselor.
Available Programs
Additional Programs Available*
Communications + Organizational Leadership
Chemistry + MBA
Environmental Science + Applied Ecology and Natural Resources
Psychology + MBA
Psychology + Organizational Leadership
Integrated Media Arts + MBA
Integrated Media Arts + Organizational Leadership
*For course listings, please contact Jason Moran (info below)
---
Contact: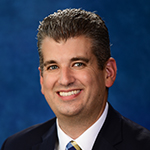 Jason Moran
Vice President for Enrollment and Marketing