Student Outcomes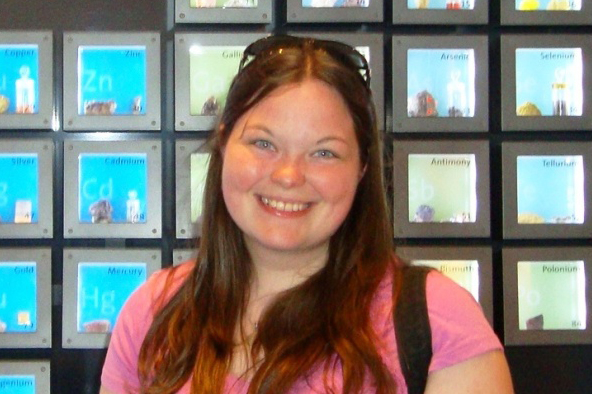 Katerina Korch '12 is the winner of the Iota Sigma Pi Undergraduate Award for Excellence in Chemistry. Katerina also was awarded a National Science Foundation Graduate Research Fellowship for her PhD work.
---
Alumni Outcomes
Fred Lytle '64 has been named the recipient of the 2011 ACS Division of Analytical Chemistry J. Calvin Giddings Award for Excellence in Education. Fred now works at Indigo BioSystems in Indianapolis.
Career Outcomes
Summer Research Placements
Places where Juniata graduates from the Chemistry Department have recently completed an internship:
UNC Chapel Hill: MIRT summer REU
Xavier University of New Orleans: LA-Sigma summer REU
University of Iowa: Research Assistant
University of Bristol: Organometallic Research with Dr. Robin Bedford
Florida International University: Research Assistant
UT Southwestern Medical Center: SURF program
Allena Pharmaceuticals: Research Assistant
Also, many of our students choose to participate in research with professors on the Juniata campus.
Recent Employment After Graduation
Recent graduates have obtained jobs at companies such as the following:
Bayer
Cherokee Pharmaceuticals
E.A. Fischione Instruments, Inc.
Eurofins Lancaster Labs
Pfizer
PPG
QBC Diagnostics
Wyeth-Ayerst
Post-Secondary Education
Some places where Juniata graduates from the Chemistry Department have recently attended a full or part-time graduate program include:
| | | |
| --- | --- | --- |
| Boston College | California Institute of Technology | University of California Irvine |
| University of California Santa Barbara | Carnegie Mellon University | Case Western Reserve University |
| University of Colorado | Columbia University | Cornell University |
| University of Delaware | Harvard University | University of Indiana |
| University of Illinois | Johns Hopkins University | University of Massachusetts (Amherst) |
| University of Michigan | University of North Carolina | Ohio State University |
| University of Pennsylvania | Penn State University | University of Pittsburgh |
| Princeton University | Purdue University | Rutgers University |
| Stanford University | University of Virginia | Washington University |
| University of Washington | | |