In Profiles in Courage (1956), John F. Kennedy recounted the stories of eight U.S. senators who risked their careers to do what was right for the nation. These leaders demonstrated courage by taking a stand for the public good in spite of pressure by interest groups, their political party, or even their constituents.
Who would you nominate for a profile in courage that inspires us as individuals and as a collective to do what is right for the public good? Make a case for why this person should be recognized for their courage in the face of adversity to do what is right for a community, nation, or the world.
This 6-8 minute speech should be persuasive, creative, and strive for originality in choosing an often underrecognized person. Your profile in courage can represent any person's dedication to an issue, cause, or concern and does not necessarily have to be political.
Finals: February 28, 2023 - 7:30 pm in Brumbaugh Academic Center, Alumni Hall (A100)
---
The 2023 Finalists: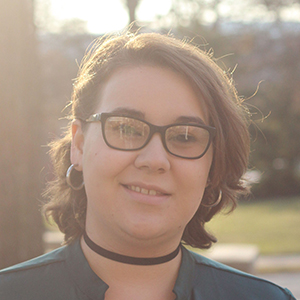 Elizabeth Bailey '23
Wildlife Conservation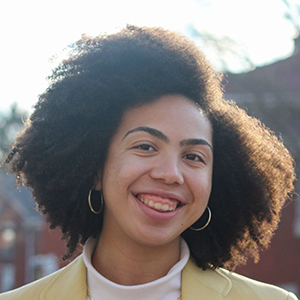 Kayla Blackstock '23
International Politics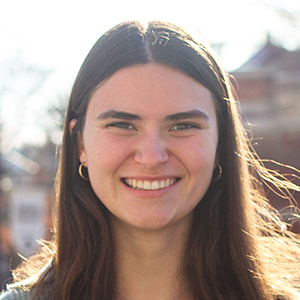 Lillian Case '25
Business Analytics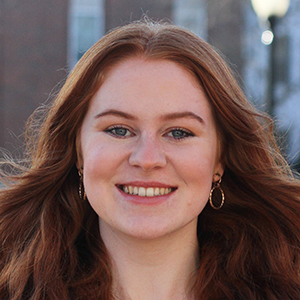 Hannah Kempken '23
Strategic Communication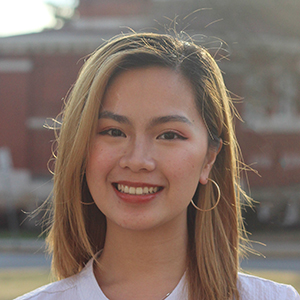 Nhu (May) Nguyen '23
Accounting and Financial Management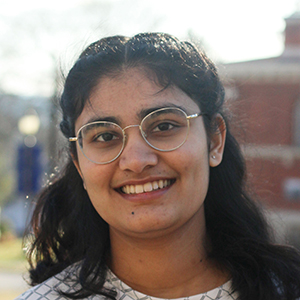 Kiran Patil '24
Environmental Geology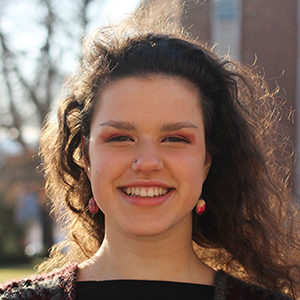 Molly Sheets '26
Journalism
---
The Bailey Oratorical—One of Juniata's Longest Standing Traditions!
The Bailey Oratorical stands as the oldest ongoing tradition of academic excellence we have at Juniata. The original Bailey award was established in 1910 by Letitia Fisher Bailey (wife of John M.) and Thomas F. Bailey (son of John M.) Thomas F. Bailey served as president judge in Huntingdon County from 1916-1936. The contest was established in honor of the judge's father, John M. Bailey, who had also served as president judge of Huntingdon County.
The competition is open to ALL students! Participants must prepare a 6-8 minute persuasive speech.

The first place winner will be awarded $1,000. The second place prize is $500 and third place prize is $300. In addition, the name of the winner is inscribed on an antique Loving Cup presented by Col. Thornbury's son, Thomas Bailey Thornbury.
Previous Bailey Oratorical Contests can be viewed here.
For any questions, please contact Donna Weimer at weimer@juniata.edu.