Think about who we are…
What did we learn from the challenges of 2020 that we can use in the future?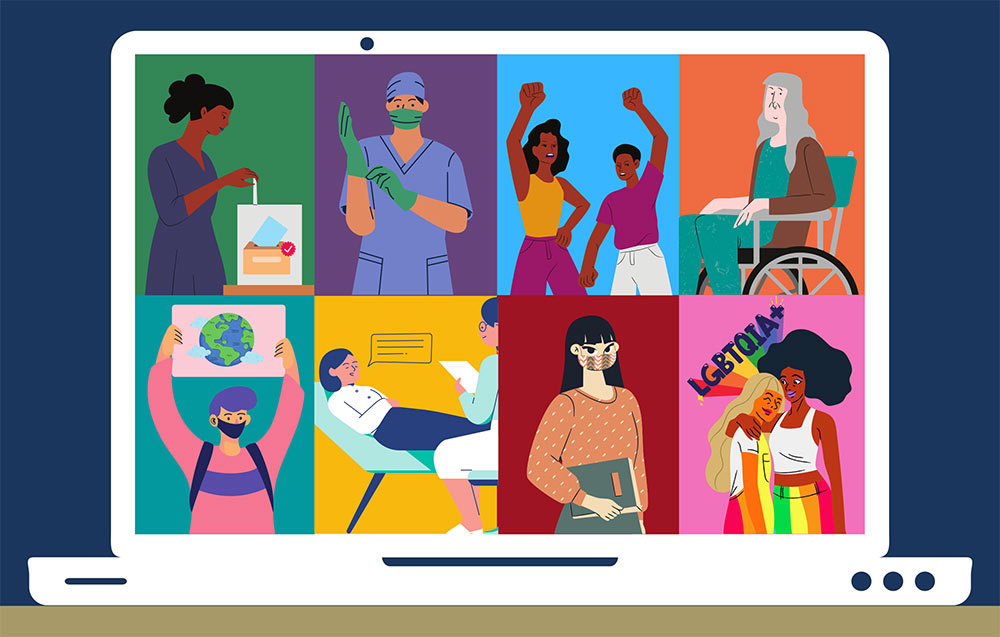 The Bailey Oratorical—One of Juniata's Longest Standing Traditions!
The Bailey Oratorical stands as the oldest ongoing tradition of academic excellence we have at Juniata. The original Bailey award was established in 1910 by Letitia Fisher Bailey (wife of John M.) and Thomas F. Bailey (son of John M.) Thomas F. Bailey served as president judge in Huntingdon County from 1916-1936. The contest was established in honor of the judge's father, John M. Bailey, who had also served as president judge of Huntingdon County.
The competition is open to ALL students! Participants must prepare a 6-8 minute persuasive speech. This year, students are asked to think about who we are when they answer the prompt "What did we learn from the challenges of 2020 that we can use in the future?"
This year's finalists are listed below (in alphabetical order):
Liz Bailey - Wildlife Conservation
Rohan Bandekar - Integrated Media Marketing
Molly Harris - Philosophical History
Brandie Ray - Biochemistry
Olivia Simmons - Social Work
Juliana Slater - Advocacy Communication
Lucas Wertheimer - Exploratory
Watch the Bailey via Zoom:
https://juniata.zoom.us/j/94486185552?pwd=d1dGWCtrTFhwZmtwNXZ5eVVNYkN5Zz09
Passcode: 983997
The first place winner will be awarded $1,000. The second place prize is $500 and third place prize is $300. In addition, the name of the winner is inscribed on an antique Loving Cup presented by Col. Thornbury's son, Thomas Bailey Thornbury.
Previous Bailey Oratorical Contests can be viewed here.
For any questions, please contact Donna Weimer at weimer@juniata.edu.