Bailey Oratorical
Alumni Hall • March 1, 2022 • 7:30 p.m.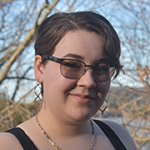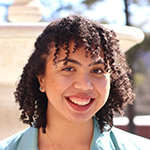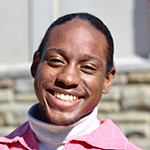 Ishiyihmie Burrell '22
Psychology and Human Communication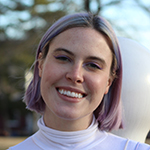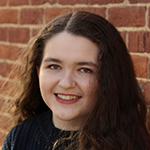 Emily Kaltenbaugh '22
Multimedia Communication with Production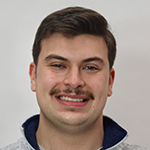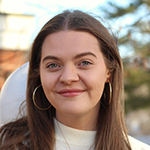 ---
Dr. James A. Troha
President
---
Dr. Donna Weimer
Thornbury Professor of Communication and Chair, Communication
---
Finalists (in alphabetic order)
Elizabeth Bailey '23
Kayla Blackstock '23
Ishiyihmie Burrell '22
Alexa Cinque '23
Emily Kaltenbaugh '23
Kyle Louder '23
Megan O'Reilly '22
---
Dr. Lynn Cockett
People's Choice Award
Dr. Troha
Third, Second and First Place Winners
---
Corey Lacey '14
Corey has seven years of experience working as a social media strategist in the nonprofit sector. He manages and implements the day-to-day social media activities for the Fashion Institute of Technology (FIT), an internationally recognized college for design, fashion, art, communications, and business based in New York. As FIT's social media coordinator, Corey is responsible for content creation, social media reporting, and strategic social media planning. Prior to his current role at FIT, Corey worked for the Baltimore Office of Promotion and The Arts (BOPA), where he led the social media content and production for the city's major events including the Light City Festival, Artscape, and the Baltimore Book Festival. Corey is a 2014 graduate from Juniata College with a BA in Communication.
---
Chris Ortiz
Chris is the Program Director for the Team Development Center at Shaver's Creek and is an instructor for the Recreation Parks and Tourism Management Department at Penn State University. Chris has delivered challenge course training and team development programs for schools, university groups, corporations, and professional sports teams that strengthen relationships, motivate growth and develop leaders. He regularly presents internationally at conferences where he shares innovative programming and activity ideas. Chris co-authored the Second Edition of the High 5 Guide: Challenge Course Operating Procedures for the Thinking Practitioners as well as the Ubuntu Activity Guide. He has held leadership roles in both the Association for Experiential Education (AEE) and the Association for Challenge Course Technology (ACCT).
---
Jenny Wang '12
Jenny has made a name for herself leading some of the largest accounts in the industry. Her communications savvy, work ethic, and expert counsel have directly translated into her fast rise through the ranks of the PR world — from intern to vice president of an award-winning agency in less than eight years. Jenny was named a 'Top Women in PR' honoree by PRNEWS in both 2020 and 2021. In recent years, she has been quoted frequently in PRNEWS stories, profiled in PR Daily, and interviewed by Bloomberg about internal employee communications.
Currently a Vice President at Clyde Group, Jenny Wang currently helps lead a seven-figure Fortune 75 pharma account engaging in DEI and Health Equity comms support. Jenny is a communications expert who has helped companies and organizations in the health care, technology, nonprofit and energy sectors gain greater recognition in the media, profit from increased sales, secure new investment, and mitigate crises.
Jenny received her Master's in Public Communication from American University's School of Communication, and graduated from Juniata College with a BA in Communication and Management.
Bailey Oratorical History
This oratorical contest, starting in 1910, stands as the oldest ongoing tradition of academic excellence we have at Juniata. The contest was established in honor of John M. Bailey, who had also served as president judge of Huntingdon County.
Today, through an endowment contributed by Judge Bailey's son-in-law, the late Col. Sedgley Thornbury, there are three prizes: first place is now $1,000. The second place prize is $500 and third place prize is $300.