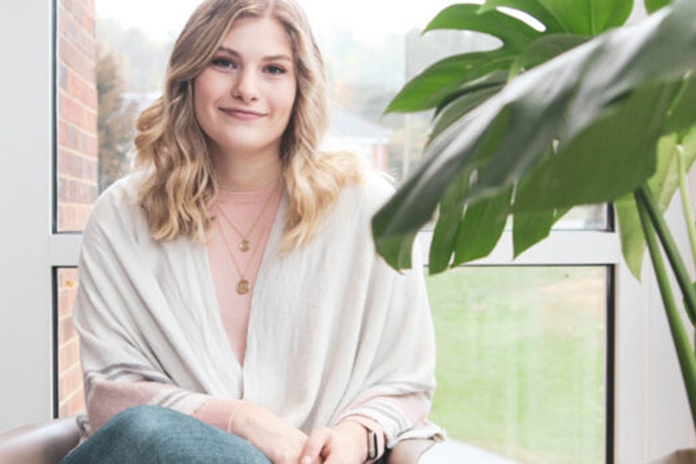 IMA + Education
---
I chose to come to Juniata for its small, close-knit environment that allows relationships to easily be built among students and staff. I also was drawn to the diversity in POEs. I initially came to Juniata as an Undecided/Exploratory student with not much of an idea of where I wanted to go. I spent my first year taking math courses because math has always been a subject I enjoyed. Freshman year is also when I took Principles of Digital Media and enjoyed what the course had to offer. But, teaching was always in the back of my mind as a possibility.
The next year I chose to take Pre K-4 Education courses and designate my POE as such. I also decided to take more IMA courses and work towards a secondary emphasis. I enjoyed the collaborative environment the IMA department provided as well as the engagement with the community. One of the key experiences I had was working with Huntingdon House. It was an amazing semester with learning how to work with clients as well as strengthened my design skills for print materials and deliverables. I was able to use the skills I've acquired in my JA Position for the IMA department and my Distinction Research project for the Education department.
With my JA position, I worked closely with Professor Gibboney on creating materials to promote the IMA department as well as highlight our awesome faculty. Located in Kepple Hall are faculty posters that provide students with a background of what the IMA staff teaches and information like how to contact the faculty members. I also spent a lot of time creating IMA Story posts for the past two years as well as making Alumni Spotlight posts. This project involved a social media component as well as posting content on the ima-studio.info site.
My distinction research project was in collaboration with the Tuscarora Intermediate Unit 11, where I held a winter internship position as Special Project Designer within their Educational Technology department in Winter 2020-Spring 2021. The project focused on the educational disparities due to the COVID 19 pandemic. We created an online toolkit that is continuing to evolve with the community and professional feedback. The goal of the project is to provide families and educators with resources and strategies to help their students reach their educational goals and progress. This project will continue to be worked on after graduation while I also pursue a career of being an elementary school teacher.
Influential Courses:
ED 201 Educational Technology
ED 450 Student Teaching
IM 110 Principles of Digital Media
IM 398 Integrated Media Arts Practicum
IM 496/497 Integrated Media Arts Research
Education Courses
IMA Courses
"I enjoyed the collaborative and engaging environment the IMA program provided."