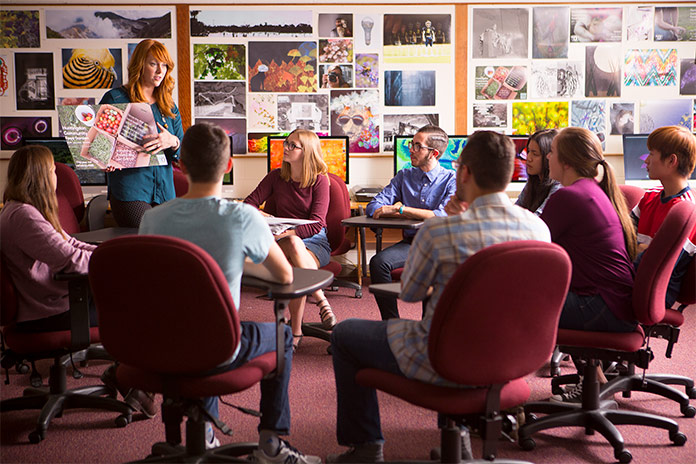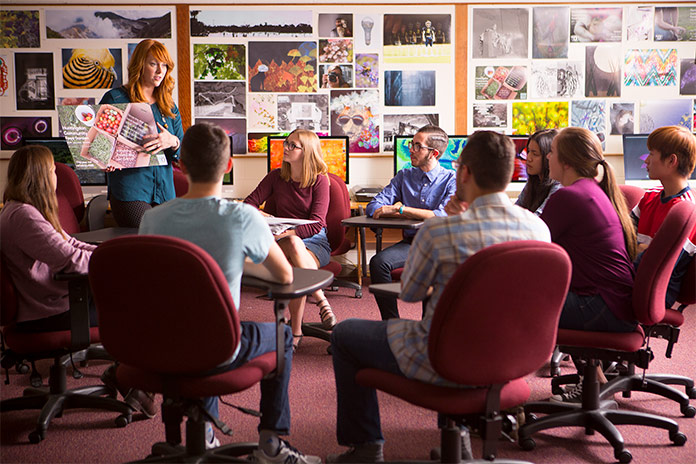 Integrated Media Arts is an interdisciplinary program that allows students to graduate as multimedia specialists by combining Art, Communication, Information Technology, and Professional Writing. Juniata's liberal arts environment is ideal for studying across departmental lines.
Customize your college experience: Creatively design your college experience with an Individualized Program of Emphasis. Combine your intellectual journey with digital technologies in Juniata's unique liberal arts tradition to define who you are.
Gain hands-on experience: Work on projects for the Digital Media Studio (DMS), The Technology Solution Center (TSC), Sports Information Office, Community Service Projects, Communication Office for Print Publications, Senior Capstone Projects, Juniata's independent film projects, or create your own independent project.
Our students go places: Recent graduates are employed as production assistants, web development assistants, assistant producers, photographers, and videographers. Graduates also pursue Master's degrees, freelance, or start their own businesses.
What is the Juniata Advantage?
Students may pursue one of three tracks in the Designated Program of Emphasis (POE): Creative, Technology Management, or Critical Media Studies
OR Individualize your Program of Emphasis: From digital to traditional media, you can incorporate various interests into one program.

Some examples include: Multimedia Strategist, Multimedia Production, Digital Media with Biology, Digital Media with Professional Writing, Digital Media with Environmental Communication, Digital Media with Education Studies

Service Learning in IMA: Be active in community based projects such as creating web sites for local non-profit organizations, performing immersion exercises to understand your role as a creative in a community, and taking opportunities to create video content for local organizations and causes.
The new Tom and Pat Kepple Integrated Media and Studio Arts building (2017). IMA computer and editing suite labs, photography labs, photography studio, & audio and video production studio.

What do you learn?
An understanding of narrative forms, storytelling, audience analysis, design, video production, photography and lighting
Excellent communication skills
A foundation of art and artistic expression
A solid set of technology skills
Efficiency in project management
An understanding of human computer interaction, data visualization, and interactive design
Comfort with creating digital communication solutions for diverse audiences with diverse formats and purposes for the media
Ethics in marketing, visual design, and the use of technology
What can you do?
Digital Audio or Video Production/Film Making Techniques
Media Specialist
Social Media Specialist
Digital Photography and Digital Art
Web Development, Game and Animation Development
Data Visualization, Interaction Design
OR wherever you decide to go with your degree