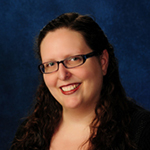 Professor of English
Director of Writing and General Education
"'Subtle Connections': Massage Therapy and the Body Composed." With Cory Holding. In Moving Ideas: Embodied, Multimodal Learning and Development in Communities and Schools. Ed. by Mira-Lisa Katz. New York: Peter Lang, 2013.
"Everyday matters: Reception and use as productive design of health-related texts." Technical Communication Quarterly 21.4 (2012): 325-345.
"Digital Health and Feminist (Re)Visionings of Healing." In Paul Prior et. al. "Re-situating and Re-mediating the Canons: A Cultural-historical Remapping of Rhetorical Activity, A Collaborative Webtext. Kairos 11.3 (2007): http://kairos.technorhetoric.net/11.3/binder.html?topoi/prior-et-al/about/abstract_bellwoar.html
---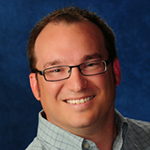 Associate Professor of English
"Islands of Isolation: Representations of Altoona, Pennsylvania in the Works of John Peilmeier." Pennsylvania English. 2009.
"The True Secret Agent: Surveillance, Secrecy, and Spies in Hitchcock's Film Adaptation of Conrad's The Secret Agent." Article in progress.
"'On the Record': Creating Community and Controversy through Campus Newspapers." Conference on College Composition and Communication. Indianapolis, Indiana. March 19, 2014.
---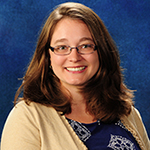 Associate Professor of English
"Passing for Chicano, Passing for White: Negotiating Filipino American Identity in Brian Ascalon Roley's American Son." The Politics of Appearance: Racial Passing in U.S. Fiction, Memoir, Television, and Film, 1990-2010. Ed. Julie Cary Nerad (forthcoming 2014 from SUNY Press).
"Consolidated Colors: Racial Passing and Figurations of the Chinese in Walter White's Flight and Darryl Zanuck's Old San Francisco." Multi-Ethnic Literature of the United States 37.4 (Winter 2012).
"The Ever-Expanding South: James Weldon Johnson and the Rhetoric of the Global Color Line."
Southern Quarterly 46.3 (Spring 2009).