A letter from your class officers
Congratulations Seniors! Our time at Juniata has been filled with academic, athletic, artistic, professional, and personal accomplishments and challenges. We've enjoyed Juniata traditions like Tenting, the Bailey, Mountain Day, and LAS, among many others. We've supported each other through tough courses, difficult matches, long projects, professional challenges, and the craziness that came with being a college student during a global pandemic. Our years at Juniata were impactful and memorable thanks to all that Juniata was able to offer us. Many of us received some sort of scholarship to earn our degrees, we formed bonds with professors who challenged us, and we lived among our best friends in residence halls. Sixty-two alumni-endowed scholarships were created over the past seven years, and 3,702 student scholarships were funded through the Juniata Scholarship Fund. Many of us competed representing Juniata with pride, and we all received enthusiastic support from the Juniata community. We had over 3,000 alumni volunteers support the Class of 2022 college experience by providing time and support for such areas as academic departments, athletic teams, admission hosts, student mentors, career panels, resume reviews, mock interviews, volunteer boards, as well as helped recruit some of this graduating class to Juniata. Much of what we have been able to enjoy - scholarships, professorships, athletic arenas, residence halls - was gifted to us by Juniata alumni.
Now, as we prepare to graduate, we also prepare to join Juniata's Alumni Network, which has given us so much. We now have the privilege to support Juniata and its future students just as those before us have supported us. Our class gift will begin the legacy of the Class of 2022 at Juniata. We will be gifting Juniata a patio space with permanent furniture in front of the Learning Commons. This construction is slated to begin in 2022. This gift will afford Juniata students a space to gather or study. This visible, permanent space gifted from the Class of 2022 will leave our mark on Juniata right in the center of our beautiful campus. With your financial support, we can allow future Juniatians to create meaningful experiences on campus, just as we have.
| | | |
| --- | --- | --- |
| Blue Donor $5-$134 | Gold Donor $135-$249 | Eagle Donor $250 |
| Beverage Koozie | Beverage Koozie | Beverage Koozie |
| | Exclusive Graduation Pin | Exclusive Graduation Pin |
| | Second Priority Registration for 1 Premium Senior Week Event | First Priority Registration for 1 Premium Senior Week Event |
| | | Wine and Cheese Event at the President's House |
| | | Name on Plaque Recognizing Contribution |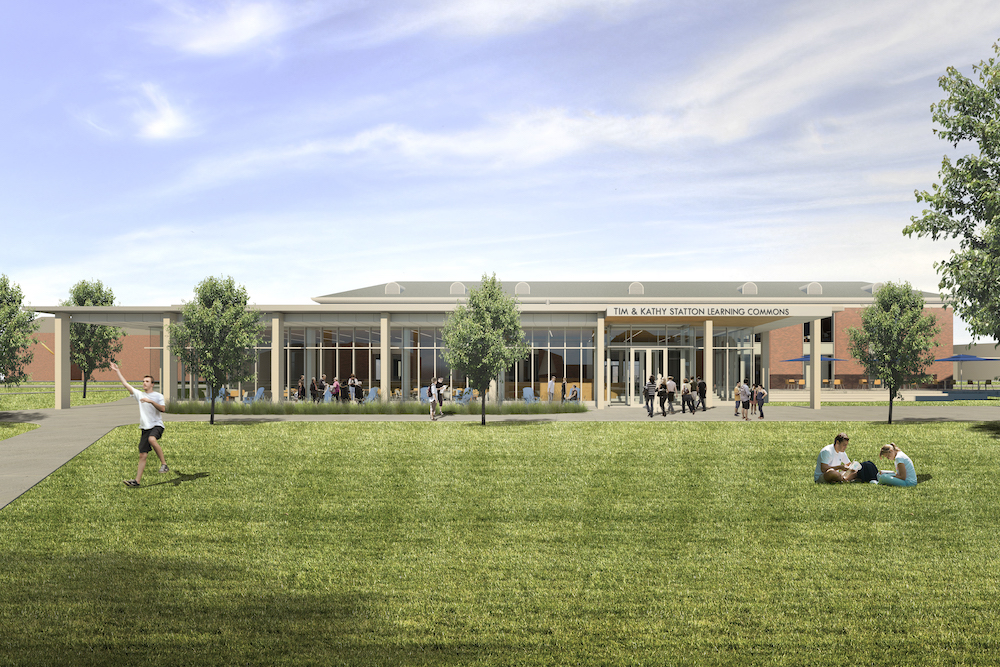 Progress
Goal: $50,000
Current Total: $24,535
Total Raised with Donor Match
Goal: $100,000
Current Total: $49,070