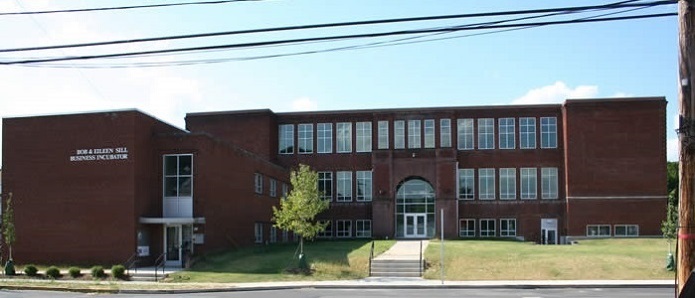 The Juniata College Center for Entrepreneurial Leadership (JCEL), housed in the Bob & Eileen Sill Business Incubator is a recent experiential opportunity for students at Juniata College to promote entrepreneurial thought and action. At JCEL, there are the necessary elements to help provide students with taking their creative idea and transform it into a reality.
The Sill Business Incubator (SBI) is also available for members of the community to take part. The Sill Business Incubator creates opportunities for any entrepreneur to have a place to house their business. As a client, one would have access to many business services designed to help maintain and grow the business. We provide our clients and guests with optimum levels of performance and business support at all stages of development. Being recently built, the building is equipped with the new technologies that are needed to conduct a business. With many rooms of various sizes available, SBI is a great place for anybody with a start-up business in mind.
Baxter Entrepreneurial Studio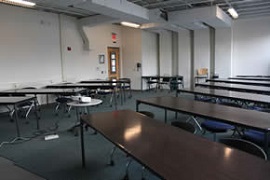 Looking for a place to hold a big meeting? The Baxter Entrepreneurial Studio (BES) is the largest of all the Conference Rooms located at the Sill Business Incubator. The BES can accommodate up to 50 people. This room is very flexible in that you have the ability to choose the set-up of the room to best conduct your meeting. There are six main set-ups for the Baxter Studio: A theater, classroom, u-shaped, conference, banquet and banquet rounds. There are white boards located in the room with the capabilities to use projectors, computers and any other technological need you many have.
Halbritter Conference Room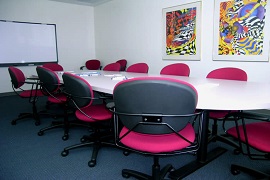 The Halbritter Conference Room is located in the administrative suites of the Sill Business Incubator. This room is great because all the technological needs one may need during a meeting are standard. There is a projector, SmartBoard, whiteboard, computer and a telephone with conference call capabilities. The Halbritter Conference Room can accommodate 14 people, making it a perfect place to hold a meeting or gathering for a medium sized group.
Small Conference Room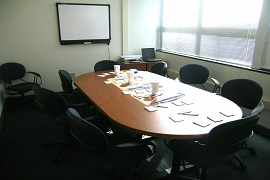 Having a small meeting between just a few people? The Small Conference Room at the SBI is also located in the administrative suites. The Small Conference Room is very similar to the Halbritter Conference room that all the technologies are standard. This room can accommodate up to ten people. This is a perfect place to have a small meeting. For example, if a small group needs to have a conference call or group meeting, this room would fulfill all the needs necessary and more.