Juniata Student from Silver Spring, Md. Receives EPA-GRO Fellowship
(Posted September 12, 2011)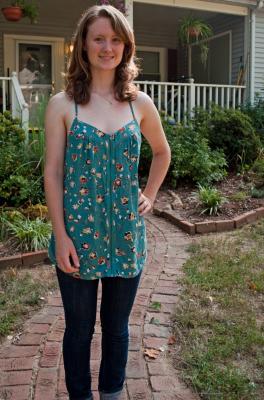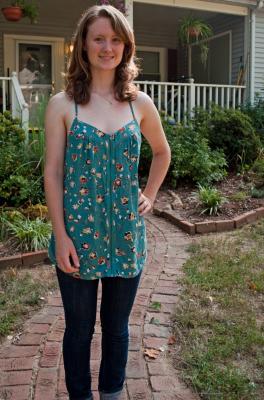 HUNTINGDON, Pa. -- Cara Mayo, a junior from Silver Spring, Md. studying environmental science at Juniata College, has been awarded an EPA-GRO Fellowship from the Environmental Protection Agency that provides $10,000 a year for tuition for two years and offers a paid internship at the EPA facility of her choice.

Mayo, the daughter of Sheree Mullen and Louis Mayo, both of Silver Spring, Md., is a 2009 graduate of Montgomery Blair High School.

EPA's Office of Research and Development supports several fellowship programs in order to develop scientists and researchers interested in pursuing careers in environmental science.â?¨EPA's GRO fellowship program helps build environmental studies programs at universities with limited funding for research and development. In 2010, just over two dozen students received this award nationwide.

The purpose of the fellowship program is to encourage promising students to obtain advanced degrees and pursue careers in environmental fields. Eligible students will receive support for their junior and senior years of undergraduate study and for an internship at an EPA facility during the summer between their junior and senior years.
Since the fellowship program began in 1995, EPA has awarded more than 2,200 fellowships to students in almost every state, the District of Columbia, and Puerto Rico. All applications for EPA's fellowship programs are rigorously peer reviewed.

Mayo will start her paid internship in summer 2012, before the start of her senior year at Juniata.

Mayo was named a Juniata Environmental Fellow in 2010.

Before taking advantage of her internship, Mayo will spend the entire upcoming academic year studying abroad, first for fall semester at the Catholic University of Lille in Lille, France. In spring semester, she will study at Pondicherry University in Pondicherry, India. She also received Juniata's Eagles Abroad Scholarship, which offsets some expenses for studying abroad.

Mayo also was named a Bonner Leader, a service leadership program where the student commits to a service commitment over three years. She is also a member of Americorps and has committed to fulfill 450 hours of community service over a one-year period. Additionally, she completed a 2010 summer service internship with the New Community Project in Harrisonburg, Va.

She was named a Juniata Environmental Fellow in 2010. Mayo is involved in a variety of student clubs, including the Juniata Environmental Coalition, Habitat for Humanity and the Swim Club. She also competed on the club soccer team.

Contact April Feagley at feaglea@juniata.edu or (814) 641-3131 for more information.