Sonos, Stars of New NBC Singing Show, to Perform at Juniata
(Posted September 22, 2011)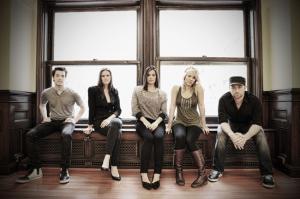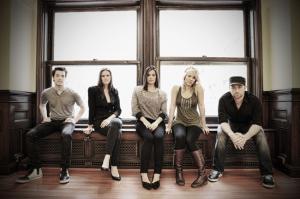 HUNTINGDON, Pa. -- Voices raised as one without the benefit of musical accompaniment is the mission of the group Sonos, who will bring their a cappella arrangements to Juniata College at 7:30 p.m., Saturday, Oct. 1 in Rosenberger Auditorium in the Halbritter Center for the Performing Arts on the Juniata campus.

For tickets and information about the Juniata College Presents series, please call (814) 641-JTIX (5849). General admission tickets for single performances are $20, except where otherwise noted. Single-show tickets for seniors over age 65 and children age 18 and under are $12. Juniata College students are admitted free with a student ID.

Sonos also is one of 16 separate a cappella groups poised to compete on the NBC show "The Sing Off," which premiered at 8 p.m., Monday, Sept. 19.

The challenge of creating a concert experience using just the human voice is a test that Sonos gladly accepts. With the advent of college a cappella groups and the popularity of "Glee," a television series featuring show choirs, Sonos emerges as an entertainment option of uncommon power.

Sonos emerged as a concert draw with the release of their 2009 album "SonoSings," an album released on the acclaimed jazz label Verve. The group mastered unique takes on songs such as "I Want You Back," by the Jackson 5, "White Winter Hymnal," by the Fleet Foxes, "Re: Stacks," by Bon Iver, and "Everything in Its Place," by Radiohead.

The group released a collaboration EP with Ozomatli called "Love Comes Down" and last year released a holiday album called "December Songs." In summer 2011, the group plans to release their third album, featuring a song with guest Chrissie Hynde (former leader of The Pretenders).

The group is comprised of three women: Jessica Freedman, Rachel Bearer and Katharine Hoye, and two men: Ben McLain and Chris Harrison.

Although the five singers use no musical accompaniment, the group does bring technology into the mix by using effects pedals and other means to alter the vocal sounds.

"We're very comfortable performing purely acoustically, but in the studio playing live with a sound system, we essentially make electronic vocal music," explains Katharine Hoye.

The group has collaborated with such performers as Sara Bareilles, the Swingle Singers and even novelist Margaret Atwood.

"The voices combine into a beautifully harmonized, intricately timed machine that makes you forget there are no instruments," says a critic with the National Post, a Canadian periodical.
Contact April Feagley at feaglea@juniata.edu or (814) 641-3131 for more information.