Juniata Hosts Documentary Filmmaker Screening for Power Plant Battle Film
(Posted September 26, 2011)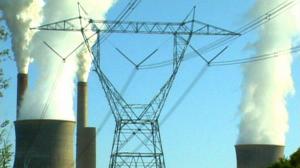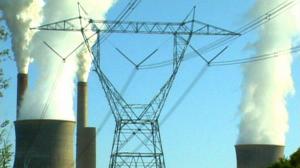 HUNTINGDON, Pa. -- Tom Hansell, a documentary filmmaker, will host a screening of his movie "The Electricity Fairy," a journey through America's energy needs and policies, at Juniata College at 7:30 p.m., Tuesday, Oct. 4, in Neff Lecture Hall in the von Liebig Center for Science on the Juniata campus.

The event is free and open to the public. Hansell will introduce the film and lead the discussion after the documentary ends.

Hansell is a filmmaker based in Boone, N.C., who spent three years following the development of a coal-fired power plant in Wise County, Virginia. "The Electricity Fairy" studies the United States' addiction to fossil fuels as the film depicts the controversy surrounding the proposed Virginia power plant and connects the local concerns to the national debate over energy policy.

Set in Wise County, the film shows how coal has been a major economic force in the area for a century while outlining the environmental price paid for exploiting the coal seams that are still producing this valued resource.

The film shows how radical mining techniques, such as mountaintop removal, have scarred the landscape and how coal mining and coal-fueled plants contribute to air and water pollution.

The film follows the path of construction from proposal (Virginia politicians claim the plant will produced more revenue than local businesses) to hearings where concerned citizens and scientists claim the plant will release dangerous amounts of mercury, sulfur and carbon dioxide. The film ends as the Virginia Air Board approves the air permit to begin construction of the plant in St. Paul, Va.

"The fight over the power plant in Wise County represents a larger struggle to define progress and development in American society as a whole," says Ron Eller, a historian at the University of Kentucky.

Tom Hansell is a filmmaker and installation artist who teaches Appalachian studies and documentary studies at Appalachian State University in Boone, N.C. He also works at the Appalshop, a media arts center where he teaches students and adults how to create community media projects.

Hansell's first documentary, "Coal Bucket Outlaw," has been broadcast on public television stations. He also has received grants from the Kentucky Arts Council, the Rockefeller Foundation and the National Endowment for the Arts.

"More than any of the earlier films around coal, ("The Electricity Fairy") shows how citizens, activists, politicians and industry people played their roles in the current energy debate," wrote critic Steve Fesenmaier in the Charleston (W.Va.) Gazette. "I think that many people should see this film as a place to start their own discussion about America's energy future."
Contact April Feagley at feaglea@juniata.edu or (814) 641-3131 for more information.